Cloud-Based ERP Gives Job Shops the Ability to Compete with the Big Boys
The software as a service (SaaS) model of application delivery, more commonly known as "cloud deployment," in which software features are accessed through a Web browser, is an excellent way for job shops to get the benefits of enterprise resource planning (ERP) systems without the need to build additional IT infrastructure.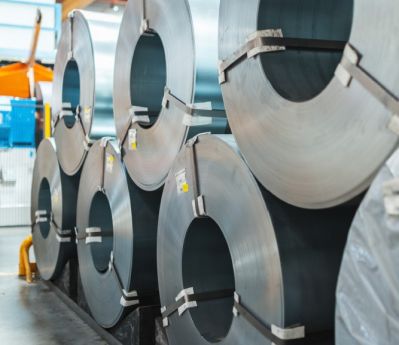 ERP functionality delivered "from the cloud" avoids the complexity and costs that often accompany on-premises ERP implementations, and typically provides a much more favorable total cost of ownership (TCO), compared to legacy on-premises deployment.
Shops subscribe to the software features that they need and can add new ones as business requirements change, without buying additional servers or storage to support new functionality. The ERP features are the same as for an on premises ERP system, except that it is hosted and maintained on the cloud provider's infrastructure.
Epicor Software Corporation is a leading developer of ERP software and systems based in Austin, Texas, with more than 40 years of experience in building ERP systems for thousands of customers around the world. Christine Hansen, a product marketing manager at Epicor with experience in the manufacturing business sector, explains the benefits of the Epicor Cloud ERP solution.
Cloud Deployed Epicor ERP
"Cloud deployed Epicor ERP is the ideal solution for companies looking to technology to help them punch above their weight," says Hansen. "It's an end-to-end solution delivered online from the cloud." Epicor Express includes the functionality to manage the tasks of manufacturing:
Production management
Product management
Material management
Financial management
Customer relationship management
eCommerce
These features are delivered in an on-demand, subscription basis with full documentation and "always on" support.
Cloud deployed Epicor ERP users can also benefit from the business intelligence features built into the system. Role-based dashboards, for example, deliver information about production processes and business functions appropriate to the user's role in the production process. Production workers can view current machine or process data in high detail, while business or production managers can get a condensed view of all the business and production tasks in the company. These features communicate manufacturing performance throughout the organization and enable small shops to continuously improve business processes and production methods.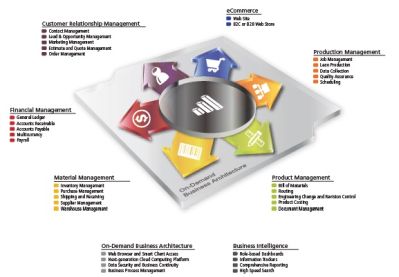 Epicor ERP was designed to enable small manufacturers to focus on their core business rather than on managing an IT infrastructure. It lowers the traditional barriers to on premises ERP systems with a minimal upfront cost and an affordable ongoing investment.
It allows companies to dedicate their IT resources to support their strategic objectives, rather than having those employees focused on low value system administrative functions.
Some companies have expressed concerns about the security of applications and data stored in the cloud. However, Epicor ERP runs in a Tier III certified data center, with network intrusion prevention and application security. To ensure business continuity, Epicor has built redundancy into their servers, storage and databases, with data stored in multiple physical data centers.
Want more information? Click below.