Nano Lubrication Can Now Prevent Metal from Fracturing Due to Hydrogen
The Fraunhofer independent research institute in Germany has demonstrated that Nanol's lubricant additive has some completely new performance features. The patented lubrication additive, based on nano technology, was originally developed for fuel saving and wear protection in marine engines and industrial applications.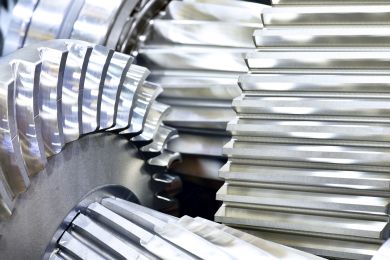 The latest testing now shows that the additive has additional positive properties as well, as it can prevent so-called hydrogen embrittlement. Hydrogen embrittlement is the process by which metals such as steel become brittle and fracture when in contact with hydrogen.
The testing that demonstrated the new effect of Nanol's additive was conducted by a leading manufacturer of ball bearings. Further testing was also carried out at Fraunhofer Institute by Professor Dr Matthias Scherge.
"The latest research has added new features to the scientific picture of Nanol. Nanol must be considered a package with multi-functional properties including viscosity index improvement, friction modification, anti-wear properties as well as protection against hydrogen embrittlement," states Scherge, who has previously conducted several other laboratory tests on Nanol's additive.
Hydrogen embrittlement is a serious issue in several applications, and the newly demonstrated property opens completely new areas of use for Nanol's additive.
The Nanol offering includes two different products for use in heavy-duty marine and power diesel engines, with new rollouts planned for other markets such as industrial applications, heavy vehicles, trains and automotive.
Several other technologies are available to deal with the hydrogen embrittlement problem. According to von Knorring, Nanol's solution is both more reliable and effective in comparison.
Want more information? Click below.
Copyright © 2018 by Nelson Publishing, Inc. All rights reserved. Reproduction Prohibited.
View our terms of use and
privacy policy