3D Concept Modeling Webinar to Demonstrate Revolutionary Simulation Product
ANSYS SpaceClaim is hosting a webinar that will explore their 3-D concept modeling capabilities. The webinar is scheduled for 11am on November 15th.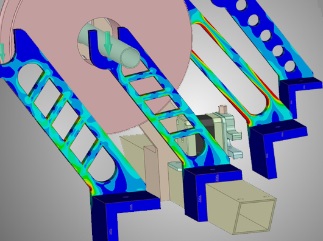 ANSYS SpaceClaim will demonstrate the power that direct modeling brings to various workflows, such as design, manufacturing, 3-D printing, reverse engineering, sheet metal fabrication and engineering simulation. They'll show how SpaceClaim can be used for rapid concept development starting from a blank screen or imported file; how it creates and edits assemblies; and how rapidly it can make detailed 2-D drawings.
Also, SpaceClaim technology will be presented in the context of an engineering simulation using a new product called ANSYS Discovery Live, a revolutionary solution that rewards you with instantaneous simulation results as soon as you change the geometry or other parameters of your model.
Want more information? Click below.
Copyright © 2018 by Nelson Publishing, Inc. All rights reserved. Reproduction Prohibited.
View our terms of use and
privacy policy