Next Generation LaserTube to Make North American Debut
BLM GROUP USA will host its biennial Open House, "INTUBE" at its new 75,000-square-foot facility in Novi, Michigan, from May 8 to 17. During this event, the company will showcase a wide range of innovative metal fabrication solutions for lasertube and flat sheet cutting, tube and wire bending, endforming, end-machining, and cold sawing.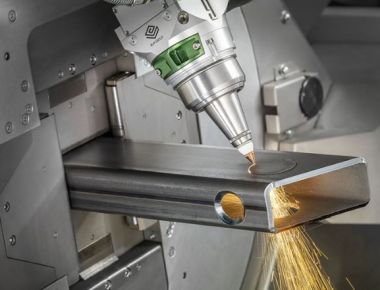 The latest solution, LT7 -- a new generation of lasertube -- will be introduced for the first time in North America. Using over 25 years of experience in lasertube development, BLM GROUP designed the LT7 to increase productivity and improve accuracy through innovations in tube management and fixturing.
The LT7 works in 2D or 3D, tubes from 12mm to 152mm (0.47" to 5.98") in diameter, lengths of 6.5 or 8.5 meters (21.3' to 27.9'). The 3kW fiber laser source ensures an extremely broad field of use in terms of materials and thicknesses that can be processed. Soft steel, stainless steel, aluminium, copper and brass are cut with, once again, surprising speed.
The cutting technology has evolved with new devices and sensors that adapt each process to the conditions of the material in order to always maintain the highest cutting speed. The mechanical rigidity of the entire system allows for higher accelerations in all conditions without compromising the precision of the processing. Manipulation is enriched with solutions that underline the high dynamics of the axis.
The result of all these advantages? A number of pieces in the container that has never been seen before and the lowest cost per piece ever.
Want more information? Click below.
Copyright © 2018 by Nelson Publishing, Inc. All rights reserved. Reproduction Prohibited.
View our terms of use and
privacy policy