Educational Kit Teaches the "Art of Fixturing"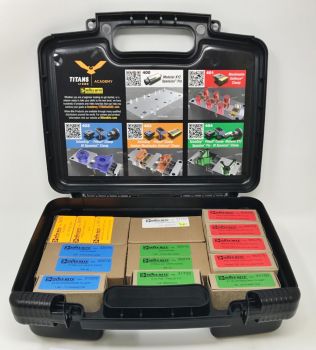 Mitee-Bite Products has just completed a new kit for the TITANS of CNC Academy, helping to educate in the Art of Fixturing Series.
In the kit, students will receive multiple Mitee-Bite clamps, pins and grips to build Titan's Project Series #400-404 fixtures. The "TITANS of CNC Kit" (Part no. 30400) may be purchased through local Mitee-Bite Distributors.
The "Titan -- American Built" series, first aired in 2014, features episodes dedicated to showing CNC shops the best way to maximize their production with modern machining practices. It is still airing on MAVTV today.
Titan Ty Gilroy recently created a new and innovative platform, which is now accessible through the TITANS of CNC Academy website, that provides free courses as well as the experience of thousands of talented machinists. Having great CNC instructors and open-minded machinists teaching the next generation of manufacturers to improve processes is a vision that will lead shops to expand, hire more and at higher rates of pay.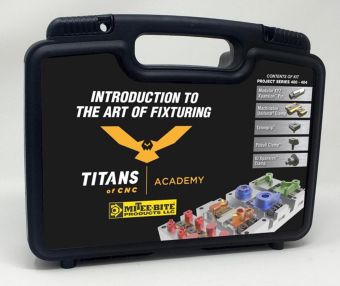 This Academy is the biggest free CNC manufacturing educational program ever developed with 1000's of projects, including the Art of Fixturing Series, available online.
Want more information? Click below.
Mitee-Bite/Titans of CNC Academy
Copyright © 2020 by Nelson Publishing, Inc. All rights reserved. Reproduction Prohibited.
View our terms of use and
privacy policy