Design Your Own Storage Space with New Tool Management Solution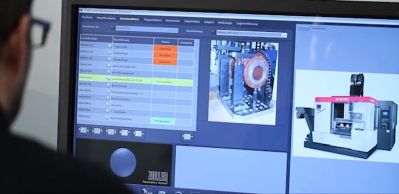 At IMTS 2018, ZOLLER Incs integrated Smart Factory solutions were on display in one cohesive product demonstration called "Art-to-Part." Visitors saw how ZOLLER solutions tie together to make smart, connected manufacturing a reality today.
With ZOLLER TMS, customers can virtually design their storage space for tooling exactly as it is in real life and track the locations of individual components, assemblies, holders and accessories down to the compartment that the items are stored in. This eliminates time spent (and money lost) searching for tools.
With TMS you can set minimum quantities to ensure that parts are ordered only when needed, and with user mangement you can set limits on what can be taken out by a single user at any given time. You can assign tools to a specific machine for jobs, and easily check tools in and out thanks to ZOLLER "quickPick." Article characteristics and setup sheets are also stored in TMS.
In addition, ZOLLER's tool presetter can quickly and precisely measure the critical features of your tools at the push of a button. Once all relevent tooling data has been gathered, that information has to be communicated to the machining center in order to produce the right part. With ZOLLER, data transfer is simple.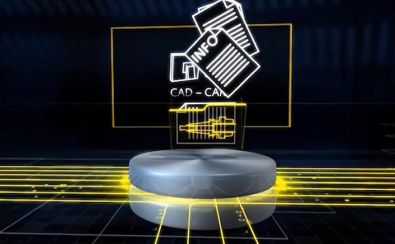 Standard printing to a label is always possible, but with ZOLLER, the process has become easier, and more reliable, than ever. Data transfer via data output directly to the machine control is one option. Another comes in the form of ZOLLER "zidCode." Users can print a QR code which stores tooling data, and easily scan the QR code into the machine control, thus eliminating the potential for human error while transferring data.
Starting with CAM programming, ZOLLER has developed interfaces to most major CAM programs to make data transfer from TMS Tool Management Solutions software to the CAM program and back as simple as possible. Data transfer between CAM programs and your plant floor is accomplished easily thanks to ZOLLER's "z.One" central tooling database. This ensures that tooling data is uniform and up to date, regardless of who is accessing it.
Want more information? Click below.