Redesigned Lathe Produces Complex Parts in a Single Operation
Well-equipped to meet the demanding, dynamic and complex machining needs of the machine tool industry, Star CNC offers its SV-20R Swiss-type turning machine.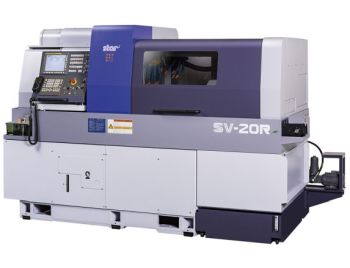 Star CNC's SV-20R Swiss-type lathe provides flexible tooling layouts for endless variations of complex machining.
The SV-20R has been redesigned with improved functions, a built-in B axis for multiple tools, and an eight-station tool block for overlapping back operations. Two-tool turning capacity reduces production time and improves accuracies.
With a large variety of tooling, rigid construction and flexibility, the SV-20R is able to produce complex components from the toughest materials.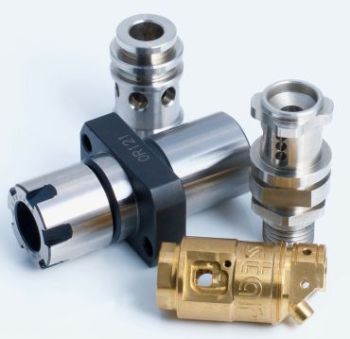 Parts cut on the SV-20R lathe
Parts are machined in a single operation, eliminating secondary operations and potential error stackup which can result from multiple setups. Star CNC partners with job shops and OEMs in varied and diverse industries which include medical device and diagnostic, aerospace, automotive and electronics.
Star CNC Machine Tool Corp. believes this redesigned machine meets its goal of looking beyond machine dynamics as they seek to continually improve machine ergonomics, machine/worker safety and advance environmentally-friendly production.
Want more information? Click below.
Copyright © 2019 by Nelson Publishing, Inc. All rights reserved. Reproduction Prohibited.
View our terms of use and
privacy policy