316L Stainless Steel Now Available for Low-Volume or Prototype 3D Printing
Desktop Metal has launched 316L stainless steel for the Studio System, the world's first and only office-friendly metal 3D printing system for prototyping and low volume production.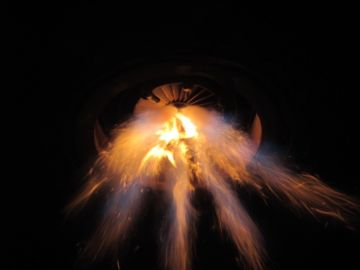 A fully austenitic steel known for its corrosion resistance and excellent mechanical properties at extreme temperatures, 316L is well-suited for applications in the most demanding industrial environments, including salt water in marine applications, caustic cleaners found in food processing environments, and chemicals in pharmaceutical manufacturing.
"The addition of 316L enables engineers to print metal parts for a wide range of applications, including engine parts, laboratory equipment, pulp and paper manufacturing, medical devices, chemical and petrochemical processing, kitchen appliances, jewelry and even cryogenic tools and equipment," said Ric Fulop, CEO and co-founder of Desktop Metal. "Teams are now able to iterate quickly on 316L prototypes, print complex geometries that are not possible with most manufacturing methods, and produce end use parts cost-effectively."
The introduction of 316L is another step to fundamentally change the way metal parts are designed and manufactured. With more than 30 materials in development, Desktop Metal plans to introduce additional core metals to its portfolio throughout 2019, including tool steels, superalloys, and copper.
Want more information? Click below.
Copyright © 2019 by Nelson Publishing, Inc. All rights reserved. Reproduction Prohibited.
View our terms of use and
privacy policy