Shop Floor Monitoring Software Finds Production Losses and Bottlenecks
ShopFloorConnect® 6.0 OEE and Shop Floor Data Collection Software gathers production data from every machine in the factory, displays the Key Performance Indicators (KPIs) in real-time, and produces detailed analytics, including comprehensive OEE reports in a variety of formats. The software can significantly increase manufacturing capacity and profitability by identifying and quantifying excessive production losses and bottlenecks.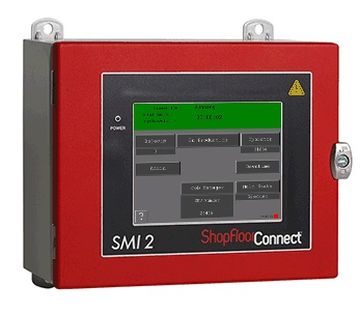 This scalable and flexible production monitoring system is compatible will all ERP software so it is well-suited for manufacturers in a variety of industries, including discrete manufacturing, metalforming and metal fabrication.
ShopFloorConnect® provides superior OEE calculations that accurately report overall equipment effectiveness for even the most complex manufacturing environments. The production tracking software provides machine downtime and manufacturing efficiency reports via a web browser and email, and integrates with existing systems.
Want more information? Click below.
Copyright © 2019 by Nelson Publishing, Inc. All rights reserved. Reproduction Prohibited.
View our terms of use and
privacy policy