Portable Sinks for Your Shop -- Hand Washing is Not Just for the Bathroom Anymore
Martin Watts, Founder and CEO of Ozark River Manufacturing, is taking hand washing beyond the bathroom.
Experts may argue about gloves, masks and even social distancing, but one thing the CDC, WHO and other authorities agree upon, is this: hand hygiene remains the frontline defense against the spread of disease. Since 2004, Ozark River Manufacturing, leaders in hand wash compliance, has been delivering safety and convenience in the design and delivery of NSF-certified portable hand sinks.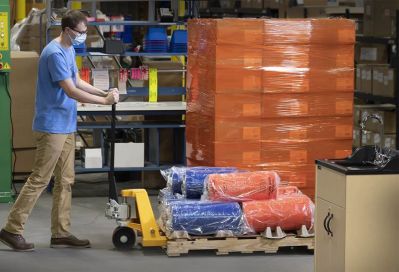 Ozark River Manufacturing may be small (fewer than 20 employees), but it's the only manufacturer of its kind that was able to meet the immediate demand of an order for the Jacob Javits Center "makeshift hospital" in NYC in the wake of the 2020 pandemic.
Now, manufacturers in multiple sectors, along with restaurants, retail, and office complexes are devising strategies to safely reopen and operate; recognizing the importance of NSF-certified portable sinks, which require no plumbing, in public areas, near entrances, and in employee breakrooms…not just in the bathrooms.
Founder and CEO, Martin Watts, who holds several patents, is a tireless -- and enthusiastic -- inventor and entrepreneur. He has become an authority on hand washing protocols, the importance of NSF certification, and how manufacturing remains an essential business.
Watts has a vision for how the future may look for manufacturing, business and public health/safety. His company, Ozark River Manufacturing, helped to keep other businesses open during the pandemic, and is now part of safe reopening and ongoing healthy operation strategies nationwide. MGM Grand, Toyota and Boeing are just a couple of the manufacturers that have contacted Ozark River for information on the quick addition of hand washing stations for customers and employees.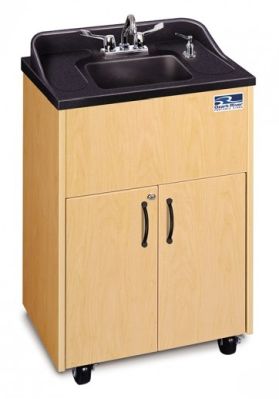 Watts oversees a team that provides a critical and convenient solution to improve personal hygiene and to meet compliance standards with state and local authorities, as well as fight the spread of diseases like Covid-19.
Ozark River portable hand sinks feature instant hot water technology and convenient quick connect tanks. Without the expense of plumbing, users gain the hygiene benefits of instant hot water in both indoor portable sinks and outdoor portable sinks.
New York's Jacob Javits Center, a 2.1-million-square-foot convention center within the densest, most populous American city, became a makeshift hospital as the city fought Covid-19. Ozark River Manufacturing delivered 70 sinks to the Javits Center within days, the only manufacturer of its kind that was able to meet the demand of that order so quickly.
"We built a business on compliance, but our new focus is on prevention," Watts says. "It's time to get hand washing out of solely the bathroom and into public areas; at entrances, in break-rooms and more."
Want more information? Click below.