Partnership Gives Manufacturers Real-Time Data to Automate and Transform Supply Chains
TSC Printronix Auto ID, a leader in thermal and AIDC barcode printing is partnering with Tego, a leading provider for supply chain visibility solutions. With this partnership, Printronix Auto ID RFID enabled printers are validated and proven for use with Tego's Asset Intelligence Platform (AIP) across mobile and desktop operating systems. Together, the companies will serve manufacturers across several key industrial market sectors, including aerospace, automotive, life science, energy and healthcare.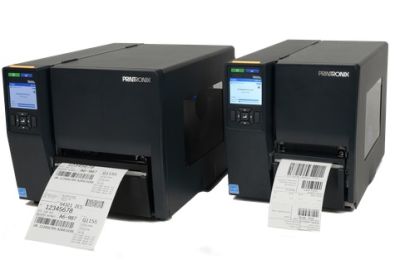 The Printronix Auto ID T800, T4000, and T6000e series provides a full portfolio of desktop and industrial 4-inch and 6-inch RFID enabled printers supporting both standard and on-metal RFID labels and tags. Designed for different print volumes, form-factors, and environmental conditions, all models support automatic RFID label calibration and the high-memory encoding functionalities to work with Tego's software.
Tego's integration with Printronix Auto ID RFID enabled printers means they are capable to encode and print UHF high-memory integrated labels to meet compliance with the Air Transport Association (ATA) Spec 2000 international standard. Printronix Auto ID announces immediate availability of printers for sale to aerospace manufacturers, airlines and maintenance, repair and overhaul (MRO) organizations.
This partnership also offers industrial customers in automotive, rail, and healthcare a complete end-to-end solution that supports high-memory labels and tags for asset tracking, supply chain visibility, and real-time location and traceability edge analytics.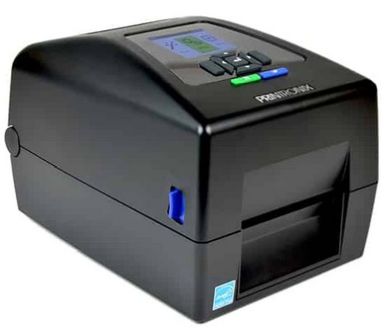 The partnership brings the only solution to market offering durable and reliable UHF RFID chip technology that is both gamma and e-beam sterilization proof, which means an end-to-end offering for both med tech and clean-room pharmaceutical manufacturing companies. Supply chains are transformed with high-memory labels that can provide real time data and withstand the environmental conditions of these industries.
"In forging this strategic alliance we've enhanced our entire RFID printer portfolio to encode Tego's high-memory RFID tags. This not only enables us to support Tego with their ATA 2000 commercial aerospace projects, but also gives us access to other markets that demand high-memory tags, such as automotive and healthcare," said Sam Wang, President and CEO of TSC Printronix Auto ID.
"Tego, together with Printronix Auto ID, provides a complete digital solution to track and trace industrial assets in both manufacturing and logistics supply chain," said Timothy Butler, CEO of Tego, Inc.
Want more information? Click below.