Felsomat's Oktoberfest Open House to Feature Gear Hobbing, Deburring...and Beer
Although the COVID-19 pandemic is still creating difficult travel conditions, the machining experts at Felsomat USA didn't want you to have to miss another Oktoberfest celebration just because you can't make it to Germany -- so they're bringing the Oktoberfest celebration to their USA headquarters in Schaumburg, IL.
Manufacturers are invited to join the Felsomat USA team on Thursday, October 28 from 11 am -- 7 pm for delicious German beers, traditional tasty treats, and the opportunity to explore their innovative technologies in person.
What You'll See
The team at Felsomat has prepared a schedule full of live machining demonstrations, exciting technology presentations, and networking opportunities that allow you to catch up with industry experts -- in addition, of course, to German beers and treats.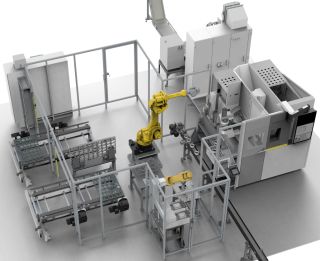 Two highlights of the open house will be the FHC 180 Gear Hobbing machine and the Crankshaft Deburr System
FHC 180 Gear Hobbing Machine
This complete system consists of a gear hobbing machine that includes gear chamfering and a load + unload automation system. If you're looking to ramp up your production and decrease down time in your gear production, this system may be the answer.
The machine will load and unload parts automatically, and then when the hobbing is complete will automatically chamfer the gear and load the part onto alloys for heat treatment. Not only will this improve your processing times, but it will also improve part quality and minimizing clamping errors.
Crankshaft Deburr System
Deburring can be complicated, and precision during the process is essential.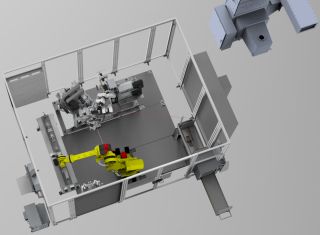 With Felsomat's innovative crankshaft deburr system, you'll be able to deburr all oil holes and cross holes in the crank with one system. This complete system will also allow you to chamfer the holes, includes robotic loading and unloading with precision location at the deburr station, allows for the attachment of a gear on the end of the crankshaft using heat stake operation, and the loading / unloading from dunnage while preventing damage to the crank.
For more information or to register, click below.