Robotics-as-a-Service Lets Small Shops "Hire" Popular Robots at Low Hourly Rate
Robotics-as-a-service company Formic Technologies has launched a simple value proposition: hire fully customized robots from top vendors at a low hourly rate and no upfront cost.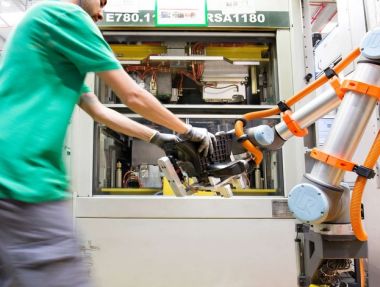 To help small and medium-size manufacturers benefit from automation, Formic handles every aspect of financing and deployment -- from scoping, engineering, purchasing, implementation, and maintenance. The company also guarantees uptime, with customers paying nothing for system downtime.
Traditionally, manufacturers buy robots, which can be a lengthy and complex. These barriers to entry are so high for smaller shops that they often refrain from deploying automation altogether.
"We started Formic because we saw all that automation can do, and we wanted to provide a way for any manufacturer to easily adopt automation in a simple, risk-free, and on-demand way," said Saman Farid, CEO and co-founder. "With Formic's fundamentally different approach to financing and deployment, manufacturers can do more with automation without high costs or a lengthy and complicated purchasing and deployment process."
Formic's model was designed to systematically remove every barrier to entry, allowing manufacturers to deploy automation efficiently and cost effectively. According to the company, testing shows that Formic's deployments are 50% faster than traditional approaches and save customers 42% on their operating expenses from the first day.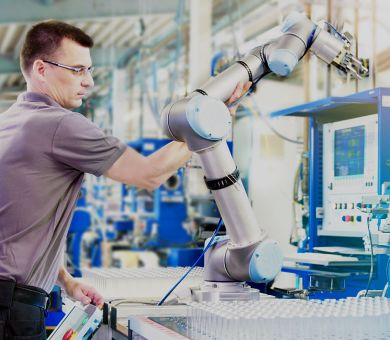 According to Farid, an engineer and robotics start-up investor who founded Formic with former Universal Robots salesperson Misa Ikhechi, a unique combination of products and services make Formic's model possible:
Systematized deployment processes
In-house equipment financing
Formic-designed solutions featuring products from leading robotic vendors such as Universal Robots, Fanuc and ABB
"We came to the conclusion that what manufacturers needed was not any specific new technology, but a better way to access the technology that would best meet their needs," Farid said. "Formic offers that access at a fraction of the cost or energy, as Formic takes on the heavy lifting."
Want more information? Click below.