Fiber Laser Welding System Designed for Deep or Complex Molds
Alpha Laser's ALFlak fiber laser system is optimally equipped for deposition and contour welding.
Whether you want to make repairs and modifications or produce in series, you can effortlessly process sheet metal, aluminum, stainless steel and sectional steel.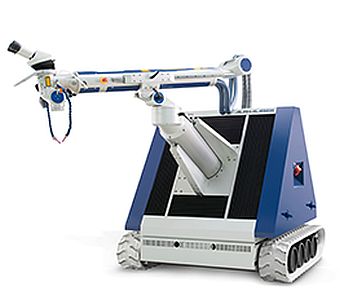 The ALFlak's laser arm projects a great distance to effortlessly reach its welding position, even in deep or complex molds. Welding seams up to 500 mm are possible without relocation.
The ALFlak comes in two versions -- a self-propelled caterpillar track or a model that can be moved manually.
Shops can choose the laser source that fits your requirements. You can choose ND:YAG 200 W or 300 W laser sources or fiber lasers with output of 300, 450, 600 or 900 W. If your needs change later, you can equip your ALFlak with a 300 W or 450 W fiber source to double the output.
Want more information? Click below.
Copyright © 2021 by Nelson Publishing, Inc. All rights reserved. Reproduction Prohibited.
View our terms of use and
privacy policy