A Roadmap to Eliminating Static Electricity From Your Manufacturing Process
Static electricity can affect product quality, process speeds, and even cause harmful shocks to employees.
Exair's Basics of Static Electricity white paper presents 20 comprehensive and full colored pages on the causes of static electricity, how it develops, and solutions for combatting it in manufacturing processes.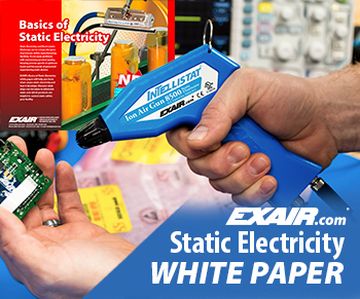 Static electricity is a product of non-conductive materials coming into contact and separating or creating friction between them leading to imbalanced ions. Exair Static Eliminators restore this balance and assist in maintaining proper process speeds, preventing product damage, and injured employees.
Electrostatic buildup is a common phenomenon, especially in colder months when the air gets dryer. Static presents itself in a number of inconsequential, every-day situations, but when it's present in a manufacturing process it can lead to major problems affecting product quality, process speeds & harmful shocks to employees.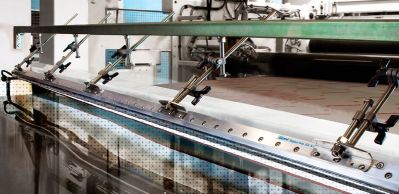 Exair manufactures a line of highly effective static eliminators to assist in a multitude of processes, but, to truly control static problems, it's important to fully understand the science behind static. For this reason, Exair has provided an all-encompassing white paper on the Basics of Static Electricity, detailing not only how static is generated, but the most effective ways of controlling it.
To download the white paper, click below.
Copyright © 2022 by Nelson Publishing, Inc. All rights reserved. Reproduction Prohibited.
View our terms of use and
privacy policy