World's First Metal Binder Jetting System Designed to Bring Metal 3D Printing to Machine Shops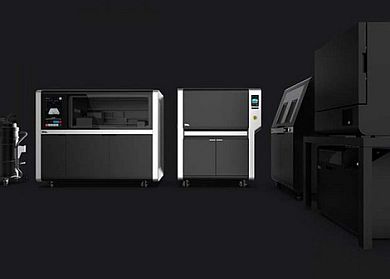 The Desktop Metal Shop System™ introduces high quality binder jetting to an entirely new market of machine shops. Shops can now cost-effectively 3D print end use metal parts with unparalleled speed and productivity.
The Shop System™ contains all the equipment your shop needs to begin binder jetting -- from print through sintering. And with a range of build volume configurations (4L, 8L, 12L, and 16L), the Shop System™ is designed to scale to your shop's throughput.
The Desktop Metal Shop System™ is a turnkey solution that can reduce your dependency on machinists and machining while keeping up with demand. When you use metal 3D printing, machinist hours can be reserved for other jobs, helping your shop increase productivity. Average cycle times of 6-12 hours enable a new build every shift.
With a high-speed, area-wide metal 3D printer like the Shop System, you can print tens to hundreds of parts per day in 17-4PH or 316L stainless steels, helping expand your production and grow your business.
According to the company, the Shop System™ printer features the most advanced printhead on the market with over 70,000 nozzles jetting 1.2pL droplets at nearly 10 kHZ to achieve high resolution, 3D printed parts.
With easy access portholes, a hand-held air pick, built-in powder sieving and recycling, and a vacuum port for easy powder maintenance, the powder station provides closed-loop powder management and recycling.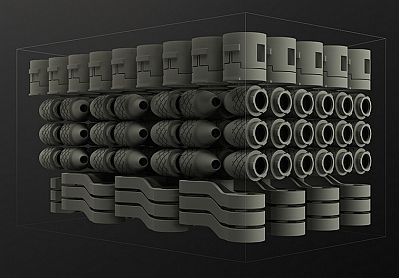 The Shop System™ furnace is a shop-safe high-temp sintering oven built for cost-effective high throughput of 3D printed parts. Featuring external gas hookup and adjustable shelving, the furnace easily scales to mid-volume manufacturing.
Parts on the Shop System™ print fully supported in their powder bed, and feature hand-removable sintering setters. Avoid hours of labor machining off support structures typical to laser-based 3D printing systems and instead achieve customer-ready, near-net-shape parts right out of the furnace.
Want more information? Click below.