3DEO Adds Design and Engineering Capability; Now Offers True End-to-End AM Service
Los Angeles-based 3DEO has added design and engineering services to better support its customers throughout the entire product lifecycle. 3DEO is introducing advanced end-to-end solutions to product and engineering teams across all industries, specializing in medical devices, industrial equipment, aerospace and consumer products.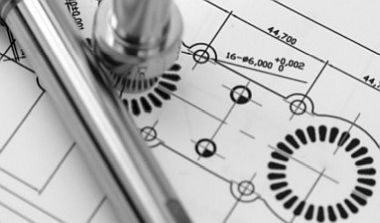 The decision to include early-stage DfAM in its already differentiated 3D printing technology service allows 3DEO further advantage to uniquely solve its customers' needs at any stage of the product development lifecycle -- with the ultimate goal of production at scale.
"3DEO is a company built on the pillars of innovation -- by innovators and for innovators," said Matt Sand, President and co-founder of 3DEO. "This evolution in service offerings positions us as a premier, highly differentiated partner. We are unique not only because of the services we offer, but because our 3D printing platform is built with patented, proprietary technology. As a result, we have the ability to customize our technology platform to help our customers solve their hardest engineering challenges."

VIDEO: Behind the scenes look following parts through 3DEO's patented 3D printing process, built for mass production.
3DEO is one of the only end-to-end design and manufacturing services that uses its own proprietary technology platform to provide high quality parts that are consistent from first articles through to production at scale. 3DEO holds more than 20 pending and awarded patents for its technology and the end-to-end automated platform.
"Adding design and engineering services seemed only natural to answer the call of our customers that need expertise in designing for additive manufacturing to gain a competitive advantage with innovative designs and breakthrough products," continued Sand.
Want more information? Click below.
Copyright © 2022 by Nelson Publishing, Inc. All rights reserved. Reproduction Prohibited.
View our terms of use and
privacy policy