Medical Manufacturer Switches to Robotic Gauging and Cuts Inspection Time 50 Hours per Week
Orchid Orthopedic Solutions, a medical contractor manufacturer in Bridgeport, Michigan now uses New Scale's Q-Span Robotic Gauging System to automate QC inspection of its machined surgical drills.
New Scale Robotics helps manufacturers automate manual gauging.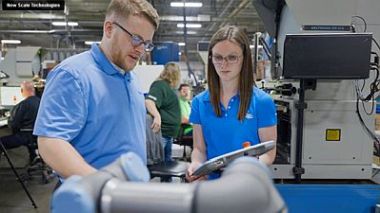 New Scale's Q-Span® Gauging Systems combine measurements from a wide variety of gauges with robotic part handling and automated data logging. They improve efficiency, capacity, and real-time reporting of quality departments.
Based on flexible and teachable collaborative robots, Q-Span Workstations are do-it-yourself (DIY) automation kits that fit into existing workflows. They help quality teams reduce errors, increase throughput, and better utilize skilled labor in small-batch, high-mix manufacturing. Easy to deploy without specialized training, they deliver return on investment (ROI) in less than ten months.
The Q-Span System met the strict quality requirements of Orchid Orthopedic Solutions' customers and regulatory agencies.
"Q-Span Systems automate high-mix manufacturers' tedious and repetitive gauging tasks to improve throughput, quality, and employee satisfaction," said Stefan Friedrich, Marketing Manager at New Scale Robotics. "We're pleased to count Orchid among our growing list of precision machine shops and medical device manufacturers who are realizing the benefits of QC automation."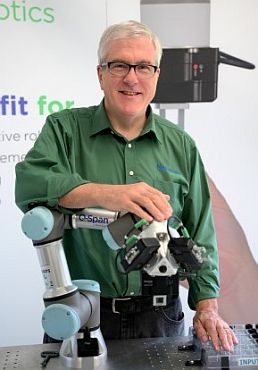 In the video above, Joe Farinella, Quality Director at Orchid, explains the business benefits of the Q-Span System. These include:
Realizing immediate savings of more than 50 hours per week of inspection time
Achieving total gauge repeatability and reproducibility (GR&R) of less than 10%/li]
Deployment in less than a month
Ability to reassign QC personnel to higher value tasks
Want more information? Click below.