Bionic Arms for Kids -- the Possibilities are "Limbitless"
Imagine a society where bionic arms are as common as glasses or braces. That's the dream of the folks who run Limbitless Solutions -- a non-profit company that manufactures prosthetic arms for children who need them. With the help of Tormach's CNC mills and lathes, the organization has now produced more than 60 bionic arms for kids as they look to expand to serve adults as well.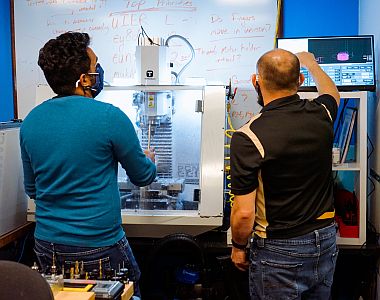 In a design studio and manufacturing lab on the campus of the University of Central Florida, a small company is making a big difference in the lives of children who have limb differences.
Started in 2014 by a group of students at UCF, Limbitless Solutions designs and builds bionics for children who have need of a prosthetic arm. The company imagines a world where bionic arms are as common as glasses or braces in a child's life.
Established as a non-profit organization, Limbitless is a part of UCF. While the company has 5 full-time employees, it regularly has as many as 40 undergraduates from the school working in engineering, design, production, and other roles. "Our connection with UCF is really valuable to us," said Manero. "It provides Limbitless with an endless pipeline of student creativity."
Production Challenges
To handle its recent growth, Limbitless has installed its latest CNC machine, a Tormach 770M mill, which joins a Tormach PCNC 440 mill and an 8L lathe in the company's production lab.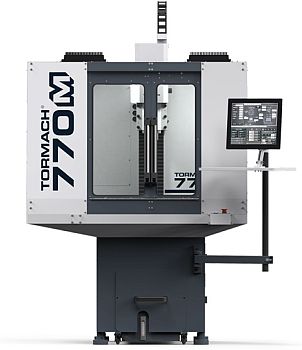 "These are exciting times here," said Albert Manero, Executive Director. "We continue to grow and as such, we are working hard to create as many standardized parts as possible for our limbs."
Limbitless first found out about Tormach when it was presenting at an Autodesk conference on in-house prototyping. "We heard from them that Tormach was the best machinery for makers like us, who wanted to ramp up our machining capabilities," said Dominique Courbin, the Director of Production. "I also had seen Tormach machines featured on YouTube from 'Stuff Made Here'."
Tormach serves companies involved in research and development, education, short run production, or simply an entrepreneur with an idea, Tormach's small CNC products allow customers to make what they need easier, quicker, and more affordable.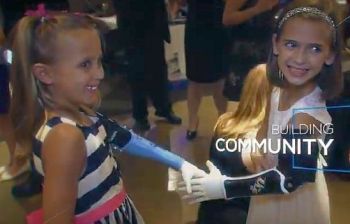 Limbitless was an early adopter of the Tormach 8L lathe, and then purchased a PCNC 440 mill. The company received a grant to purchase its new Tormach 770M mill.
Limbitless has numerous 3D printers in its lab, which it continues to use for production of small parts. "3D printing will always be a part of our company," said Courbin. "It's great for prototyping, but we want to use the best tool for each specific challenge. We purchased the Tormach mills to create our own aluminum injection molds, which we use on our in-house vertical molding press to produce parts."
Courbin said that nine parts are currently being molded for a typical Limbitless limb, and 16 parts are the goal. The primary material being used is ABS.

"It's hard to buy small quantities of anything, especially with the current supply chain challenges," said Courbin, "so we decided to bring machining capability in-house. The Tormach machinery is perfect for us. It provides the high-speed machining and higher spindle speeds we need to create our molds, and Tormach's support and guidance has been great."
Future Plans
Limbitless has successfully placed 40 prosthetic arms to date and has a goal of placing another 25 limbs in 2022. It is working to raise funds to donate 100 bionic arms and fully support 100 Bionic Kids (at $10,000 in projected expenses to the program per participant) in future clinical trials. The company is working towards the goal of someday having arms available to anyone who needs one.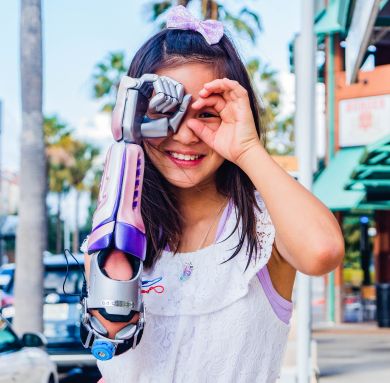 Recent developments at the company include creating limbs for adults, and branching out into other products, the latest of which is a facial-controlled wheelchair for ALS patients.
"We are thrilled to be helping Limbitless Solutions grow and achieve its goals," said Lori Morrison Bufalo, Tormach's Marketing Director. "They are working to improve the lives of children who have traditionally been discouraged due to their so-called handicaps. We support their mission and are very proud to be a part of their journey."
Want more information? Click below.