Powerful & Portable CNC Desktop Milling Machine Perfect for Travel and Remote Locations
Bantam Tools has launched a new desktop CNC machine, the Bantam Tools Explorer™ CNC Milling Machine.
The Bantam Tools Explorer CNC Milling Machine weighs less than 50 pounds and is designed with power and portability in mind with a durable exoskeleton and the ability to run on battery power. The new CNC machine is compact and durable, making it a great option for those who need reliability and flexibility in their workspace and on the go.
"We are loving the portability of our new Bantam Tools Explorer CNC Milling Machine," said Bre Pettis, CEO of Bantam Tools. "Many product developers and engineers have expressed that they would love the opportunity to travel with our machine and put it through its paces in locations other than their office. We decided to take on that challenge and have spent the last year engineering a machine with expeditionary capabilities that will meet their needs. Now, when an engineer or designer needs to be out in the field or working remotely, they can fabricate parts and solve problems, then easily put the machine away when they are done."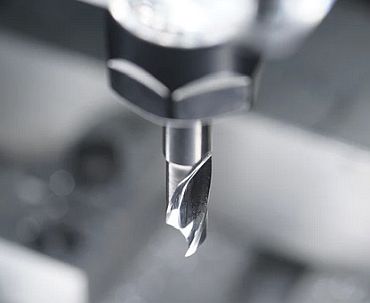 With a compact footprint, the new Bantam Tools Explorer CNC Milling Machine fits into a Pelican case and is the perfect traveling companion for those who need to mill anywhere. In fact, the machine, which runs on standard 110V (US) or 220V (EU) power, can even plug into a generator or battery power station and is frontline-ready for users who need to fabricate parts immediately.
Additionally, the mill's compact footprint makes it an ideal solution for engineers and product designers with hybrid or remote work schedules, making it a great addition to Bantam Tools existing desktop offerings and rapidly expanding ecosystem.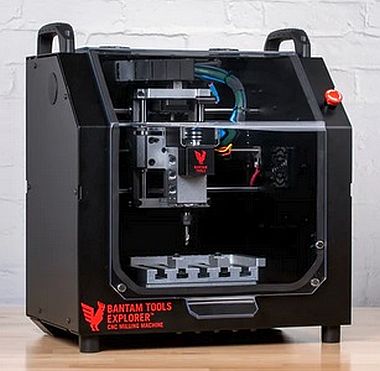 Bantam Tools is named after the small but mighty bantam rooster. This new powerful and portable Bantam Tools Explorer CNC Milling Machine takes "small and mighty" to heart. It features a powerful modular spindle with ER-11 collet, a rigid unibody exoskeleton, and has the ability to machine precise aluminum parts using high-speed machining strategies with ¼" tooling.
Pre-orders are being accepted at bantamtools.com and the Bantam Tools Explorer CNC Milling Machine will start shipping by the end of 2022
Want more information? Click below.