Desktop Metal's Live Suite™ Software Delivers AI Solutions for 3D Printing
Desktop Metal, Inc. has launched Live Suite™ -- a package of premium software applications with all-new functionality for users of the company's Additive Manufacturing 2.0 systems across Team DM brands.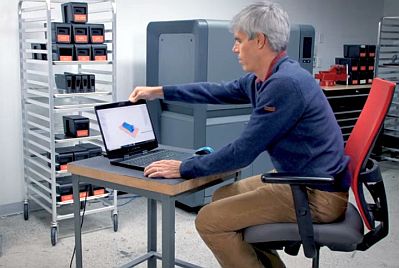 Building on the company's Live Sinter™ simulation software, Live Suite enables users to make their digital design data come alive easily and accurately in 3D printed metal, polymer, and ceramic parts.
Live Sinter uses an advanced multi-physics approach based on state-of-the art GPUs to simulate the end-to-end printing and sintering process -- generating new design shapes that will deliver the desired final part within tight tolerances. Furthermore, Live Sinter applies state of the art machine learning to calibrate this simulation process to match real-world results for the world's largest install base of binder jet systems.

VIDEO: Live Suite™ End-to-End Software Hub
"AM 2.0 is a digital manufacturing process that is ultimately powered by software, and we believe Live Suite offers the most intuitive and powerful AM software on the market," said Ric Fulop, Founder and CEO of Desktop Metal. "Live Suite….makes AM technology easy to use and ensures it delivers the highest quality results with the most intelligent approaches."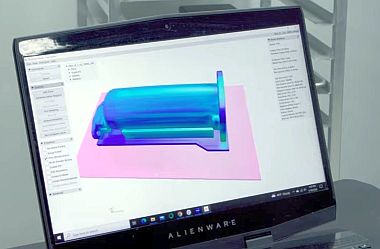 Live Suite will come standard with most new hardware this year, and it eliminates the need for users to purchase other 3D printing software programs to use their equipment. "Our strategy remains focused on keeping digital manufacturing accessible, so our users have the tools they want and don't pay for expensive features they don't need," Fulop added.
Introducing Desktop Metal Live Suite
Live Platform™ is the all-new cloud-based hub for all Live Suite applications and services. Organized into four content categories -- build, manage, learn, and support -- the hub enables users to manage their entire workflow in one convenient location with 2FA security.
Live Platform is also the new central administration hub for Live Suite, with the ability to provision and manage Desktop Metal 3D printing systems and users, as well as access firmware updates, knowledge, and technical support. A new Business Units feature allows larger companies with multiple users and departments to easily manage 3D printer permissions and controls for groups.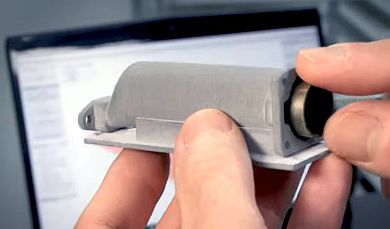 Customers will also be able to use Live Platform to add on a wide range of application-specific options, such as part serialization or optimized build instructions for specific parts ranging from dentures to valves. Examples of special add-on features include Autopilot, which automates build preparation for both dental and additional part-specific applications, and Live Monitor, which will soon be available to remotely view jobs as they progress through printers and ancillary equipment.
Want more information? Click below.