Flexline I 4.0-ready Rapid-Clamping System Offers Predictive Maintenance to Avoid Downtime
ROEMHELD North America has released its new Flexline I 4.0-ready rapid-clamping system for presses and punches. The system is designed for use in automated clamping systems and industrial 4.0 applications, where it enables predictive maintenance and helps to stabilize the production process and avoid downtimes.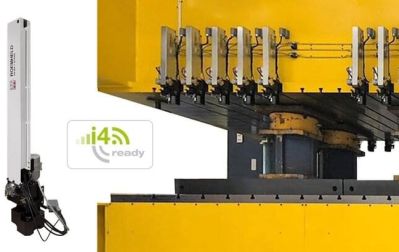 Flexline I 4.0-ready continuously monitors the clamping point and production process, allowing for early detection of potential problems. The system's modular design makes it easy to retrofit to almost any type of press and almost all dies, and it is suitable for use in the automation of press lines.
"Many press operators are excited about the potential of digitizing and networking their systems with little effort," said Andreas Reich, Product Manager for Die and Mold Clamping technology at ROEMHELD. "Flexline I 4.0-ready is also easy to operate, inexpensive to purchase, and easy to retrofit, so the benefits of technology can be easily experienced."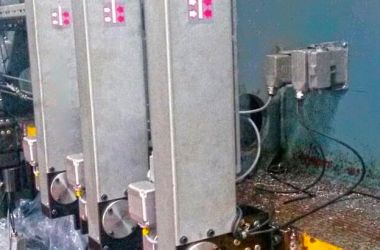 In addition to its monitoring capabilities, Flexline I 4.0-ready offers numerous configuration options to suit a wide range of applications. With its double piston, 19 mm clamping stroke, and travel speed of up to 150 mm/s, it is suitable for use in a variety of industries.
"We believe that industry 4.0-compatible clamping systems like Flexline I 4.0-ready will be the future," said Reich. "In addition to positioning and clamping, these systems can control additional functions in the die or mold and supply condition monitoring with actual data -- given increasingly complex forming processes."
Want more information? Click below.
Copyright © 2023 by Nelson Publishing, Inc. All rights reserved. Reproduction Prohibited.
View our terms of use and
privacy policy