"Mr. Peasy" AI Chatbot Enhances ERP System for Small Manufacturers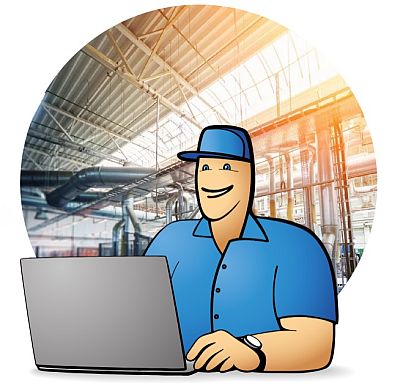 MRPeasy, the ERP software provider for small manufacturers, now uses an innovative AI-powered chatbot to significantly enhance user experience and facilitate the effective use of the software.
The AI chatbot named Mr. Peasy allows users to ask questions in natural, free-form language and receive comprehensive answers related to the functionality, implementation, and utilization of the software. This sophisticated tool brings a new level of accessibility to the software, setting a new standard for user-friendly ERP solutions in a market where manufacturers constantly struggle with the complexity of the available solutions.
"We are thrilled to introduce the Mr. Peasy AI chatbot to our users. It is a significant milestone in the evolution of our manufacturing ERP software," said Karl Lauri, CMO at MRPeasy. "Our mission has always been to provide small manufacturers with powerful yet affordable tools that simplify operations and drive growth. This AI integration further reinforces our commitment to innovation and simplicity, ensuring our customers can fully leverage the software's capabilities."
VIDEO: MRPeasy -- Production and Inventory Management Software
With the implementation of the AI chatbot, MRPeasy's users can now instantly access detailed support, enabling them to harness the full potential of the software without the traditional learning curve. In parallel, users can still use MRPeasy's support ticket system to contact human support.
"We understand that some issues may require human expertise," added Lauri. "By combining the chatbot with our manned support team, we can offer users the best of both worlds: faster response times and the assurance of human assistance when needed."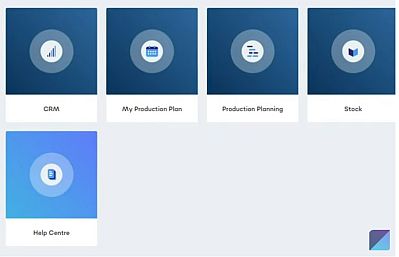 The chatbot is easy to access and use.
Users can simply click the chatbot icon in the MRPeasy interface to initiate a conversation. Mr. Peasy will then ask the user to describe their query, and it will provide an answer based on its knowledge and understanding of the software. Trained on a massive dataset of MRPeasy documentation, user manuals, and support data, the chatbot can help users with questions regarding the functionality and features of the software, pricing calculations, implementation help, system troubleshooting, and much more.
The AI chatbot is also constantly learning and improving, so users can be confident that they are receiving the most up-to-date information and support. Users are also encouraged to provide feedback on the chatbot, helping MRPeasy to further refine its capabilities and deliver a constantly improving support experience.
Want more information? Click below.