Is Your Shop Eligible for an Energy Conservation Assessment that Typically Saves $55,000 Annually?
The Society of Manufacturing Engineers (SME) has been granted $292,000 from the U.S. Department of Energy to partner SME Student Chapters with existing Industrial Assessment Centers (IAC) at universities nationwide.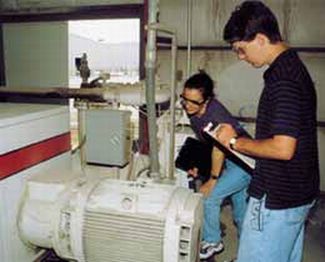 IAC assessments focus on industrial energy conservation techniques through energy audits and assessments of manufacturers. This grant broadens the program to assess manufacturing processes for energy savings.
Starting this year, SME will partner with six universities, incrementally expanding the program over the next three and a half years. In total, SME will partner with all 24 IACs participating in the DOE program, providing invaluable hands-on industry experience for future manufacturing professionals.
Since 1981, the IACs have performed nearly 15,000 assessments containing more than 117,000 recommendations. Industry assessments have resulted in energy savings of saved 530 trillion Btu (British thermal units) or more than $5.6 billion.
Small- and medium-sized manufacturers may be eligible to receive a no-cost assessment. Teams from the 24 universities will conduct the energy audits to identify opportunities to improve productivity, reduce waste, and save energy. Each manufacturer typically identifies about $55,000 in potential annual savings on average.
Manufacturers may be eligible to receive an IAC assessment if they meet these criteria:
Within Standard Industrial Codes (SIC) 20-39
Located less than 150 miles from a participating university
Gross annual sales below $100 million
Fewer than 500 employees at the plant site
Annual energy bills more than $100,000 and less than $2.5 million
No professional in-house staff to perform the assessment
Want more information? Click below.
Copyright © 2020 by Nelson Publishing, Inc. All rights reserved. Reproduction Prohibited.
View our terms of use and
privacy policy