How NOT To Do Asset Lifecycle Management
Many Communication Service Providers (CSPs) attempt ALM through paper trails, spreadsheets, ERP, OSS, or BSS. The problem is that these solutions have one common weakness -- a significant disconnect between what happens with assets in the real world and what is reflected in the asset-tracking database. To have accurate visibility, insight, and control of your assets from end to end, you have to have ALM in the center of multiple systems.
When the Bell System was broken up in 1984, 29 different companies from seven regional holding companies were suddenly faced with P&L responsibilities that they previously didn't have to worry about. A huge part of this P&L equation focused on the critical infrastructure needed to support their telephony services, as it accounted for over 50% of their annual Capex.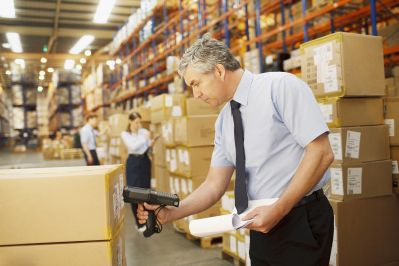 These 29 new companies all recognized the need to track and manage their network assets, and all 29 tackled it in a different way. They made notes and lists on everything that was visible. The notes and lists gave way to ledgers, and ledgers gave way to spreadsheets. Some of these spreadsheets then rolled up into a variety of OSS, BSS, ERP, and network polling solutions, which produced an asset database of record considered "good enough" to track the full Asset Lifecycle Management (ALM).
To have accurate visibility, insight, and control of your assets from end to end, you have to have ALM in the center of multiple systems. This improves the accuracy of the data by means of data reconciliation as well as data collection. A great ALM solution can reconcile and verify any and all asset data regardless of the source(s), to provide every connected system with the most accurate data possible, at either a high or low level. This ensures the integrity of CSP asset information, reduces the need for physical audits, and serves as the database of record for all assets.
Without a great ALM solution in place, CSPs have consistently taken huge losses that could have easily been avoided -- and it's worse than you would ever guess. According to a 2015 TeleManagement Forum survey, asset managers reported an average asset accuracy rate of only 74%.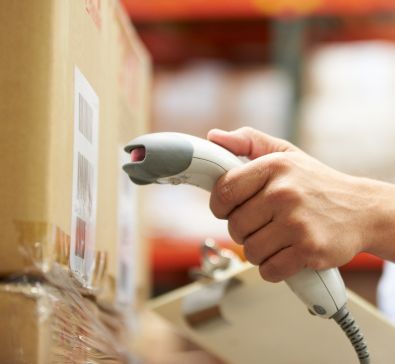 Even more shocking, those same executives said an 84% level of accuracy would be acceptable. The "acceptable" losses are surprising, given that the global CSP industry invested 350 billion dollars in expensive network assets in 2015, the expectation being that over 90 billion dollars of that would be avoidably wasted. No other industry would allow this level of inaccuracy to happen in such a widespread fashion, especially when there are solutions that can prevent it.
The 350 billion dollars isn't a small part of the CSP budget that gets "lost in the cracks." That number represents over 50% of the global CSP industry's annual capital expenditures, so the asset, operational, and Capex inefficiencies are getting harder and harder to hide or justify.
Because infrastructure costs are so significant, the ability to use Asset Lifecycle Management (ALM) to reduce and optimize Capex becomes a CPS's biggest strategic advantage in a fiercely competitive marketplace. ALM is the complete end-to-end management of network equipment through each of the many lifecycle stages, from acquire to retire.
These stages include, among others, receipt of shipment, warehousing and spares management, picking & shipping, "min/max" settings, transfers, assembly, installation, deployment, maintenance, upgrades, repairs, returns, audits, cycle counts, and decommissioning.
Network Operations, Engineering Executives, CFOs, Accounting, Finance Managers and Supply-Chain Executives are all starting to demand better ALM for a number of reasons.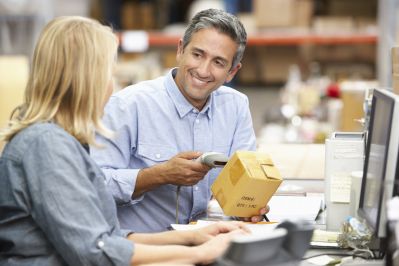 It reduces or eliminates the purchase of duplicate equipment. It allows for the efficient reuse of excess inventory and spare equipment. It gives visibility into invoiced equipment to provide an understanding what has really been received and if it matches the Purchase Orders. It gives visibility into the status of equipment going through the return and repair process. It reduces theft, fraud, and hoarding. It gives CSP's an accurate picture of what is actually in-use (as well as what geography the inventory and assets reside in) to allow for accurate tax payments.
It supports internal controls to allow for compliance, which greatly reduces organizational and regulatory risks. It removes excessive repair and replacement expense through accurate warranty tracking. It also allows field technicians to locate spares quickly, with visibility into network information, revision numbers, and updates.
The ideal solution does all of this and takes ALM a step further, adding a mobile solution to provide accurate, real-time information that allows you to keep track of where every asset is -- across the field, warehouse, datacenter, or back office. It can be configured to let any worker scan 1D, 2D, or Micro PDF barcodes with the least number of attempts required, capturing data as it flows organically throughout its lifecycle.
The right solution should work on any major scanner or smartphone scanning platform in any environment. Of course, this mobile solution should also require enterprise-grade security from end-to-end, ensuring the data you collect remains uncompromised. This includes a secure log on, user limited permissions, and encrypted password protection to safely connect to any integrated system through a secure transport layer behind your own firewall.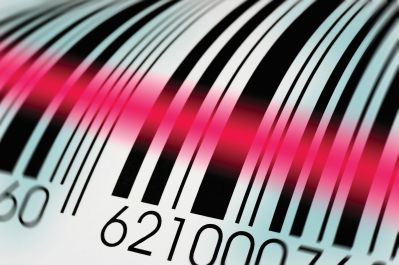 ALM mobile solutions allow any field technician to collect the information needed at the moment and in the place where changes occur. These updates are captured in real time and communicated to the systems that rely on different types of asset information.
In a perfect world, multiple-step processes could be configured for different types of users, ensuring intelligent directed decision support and visibility into all inventory at every step, whether the field tech is offline or online. Intelligent decision support tools would allow you to see and control everything you need to accomplish your job, no matter who you are, what mobile platform you are using, or where you are located.
A complete ALM solution includes software, services, asset tags, and mobile hardware to make sure your solution brings you the highest possible asset assurance. From a best-practice perspective, a productive ALM suite tailors and customizes its routines to match your specific business processes.
The many departments within a CSP that work with network assets do so in a variety of ways. This requires up-front business analysis and consulting around the needs of all departments, and involves the implementation of holistic process improvements to maximize operational efficiencies.
As part of the set-up process, there is a data clean up and pre-load of legacy asset data into the ALM database, which may require an audit of all network and warehouse sites. When that's completed, the full software solution can be deployed, which includes integration between the ALM application and other key enterprise applications. To ensure successful adoption, a proper and thorough training of ALM system users also happens up front. Fulcrum Technologies' CATS solution addresses all of these ideal scenarios.
The fact is, equipment and other assets move around a lot during their lifecycle -- whether it's due to regular maintenance, the upheaval of mergers and acquisition activity, or the technology cascade that occurs when new equipment is deployed and old equipment is reassigned to new locations or retired. Successful CSP organizations use ALM to get visibility, gain insight, and take control of their assets, with the ultimate goal of driving the accuracy score up towards 100%.
Want more information? Click below.