Plans for IMTS "Coming Together" -- Exhibitors Increase By 23% -- See What's New for 2014
Plans are well underway to make 2014's premier manufacturing event, the 30th edition of IMTS -- The International Manufacturing Technology Show, a must-attend event for manufacturing professionals from around the world. IMTS will be held at Chicago's McCormick Place Sept. 8-13, 2014.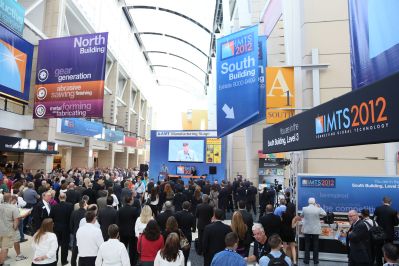 The show theme for 2014 is "Come Together" and is a call to action for the entire IMTS community comprised of more than 100,000 industrial decision makers from more than 119 countries to interact at IMTS and see the latest technology to get ideas and find answers to their manufacturing problems and challenges.
Reflecting the strength of manufacturing in the world economy, early results on participating exhibitors and exhibitor floor square footage contracted are both ahead of the IMTS 2012 pace at 1,117 (a 23% increase) and 1.151 million net square feet (an 8% increase) respectively.
The Emerging Technology Center (ETC) returns to IMTS featuring an amazing step forward in the production of energy-efficient vehicles. IMTS partner, Local Motors, has agreed to actually manufacture, not just assemble, its new city vehicle -- the Boston Bullet -- at IMTS.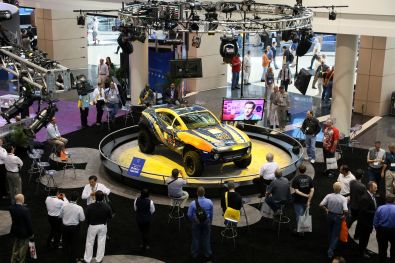 A new manufacturing process -- "Additive-Subtractive" -- will utilize the new 3D printing/additive technology to produce major components that can then be machined to exacting standards. Several IMTS exhibitors are poised to contribute machinery and technology for the production of parts for the car which will be completed and ready to drive out of McCormick Place by the close of the show.
IMTS will once again welcome 9,000-plus students and educators to expose them to the career opportunities in manufacturing through hands-on learning and networking with industry professionals.
"At one year out we can say with confidence that IMTS 2014 will provide the environment for the IMTS community to come together for the innovative and creative manufacturing experience and the pure fun of seeing technology in action," said Peter Eelman, Vice President -- Exhibitions and Communications at AMT -- The Association For Manufacturing Technology, which produces and owns IMTS. "Be sure to put IMTS on your calendar Sept. 8-13, and join us in Chicago where you will meet the minds that are moving manufacturing forward."
Want more information? Click below.