"Show Us Your Best" Work and You Could Win a New BRP Outlander MAX 650 ATV
Walter Surface Technologies, a leader in surface treatment technologies, has announced the "Show Us Your Best" contest.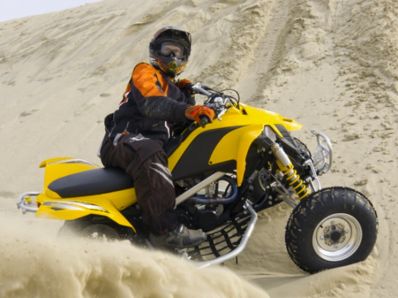 Walter provides abrasives, power tools, welding solutions and tooling for today's metalworking professionals. Inspired by the amazing metalworking projects done every day by professionals in this industry, the "Show Us Your Best" contest celebrates metalworking, skill, creativity and ingenuity.
Walter wants to see and share your best job sites, bridges, skyscrapers, or even personalized projects like tricking out custom cars or bikes, or service-oriented work that improves and beautifies your community.
To enter, simply click below and follow the links and instructions to complete and submit the registration form. Then, follow the directions to upload one (1) photo that displays your best metal work and a short description of the photo for a chance to win a new "BRP Outlander MAX 650" all-terrain vehicle valued at $15,000.
Images will be featured in the photo sharing gallery where the general public will be invited to view and vote for their favorite work. Contest participants are also encouraged to share their entry on social media to help increase the number of votes received.
Eligible "Show Us Your Best" photo submissions will then be reviewed by an expert panel of qualified judges who will rate images based on metalworking design criteria such as project difficulty, importance of the work to society, quality of the finished work, "wow factor" and creative artistry.
For more information or to enter, click below.