Dead or Alive -- Large Selection of Points for Long-Lasting Centers Helps Cuts Costs Significantly
To help machine shops reduce their production costs and improve efficiency, ITA offers high-quality PTM Live Centers and Dead Centers that come with a wide selection of interchangeable points for a variety of applications.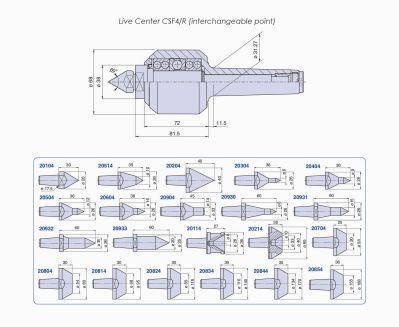 "While interchangeable points are not a new concept, at ITA we stock a greater selection of sizes and shapes than many of our competitors," says a company spokesperson. "Our customers like this because they can use the same center for a number of workholding applications, simply changing the point for a new application, or replacing it when it wears out instead of replacing the whole center. The cost savings are significant."
ITA carries the PTM line of Live Centers and Dead Centers not only for their diverse assortment of interchangeable points, but because they manufacture centers that deliver highly-accurate, long-lasting performance at a low price. This allows users of PTM centers to reduce their workpiece holding and retooling costs, while increasing the accuracy of their turning, grinding, gear-cutting and other metalworking operations.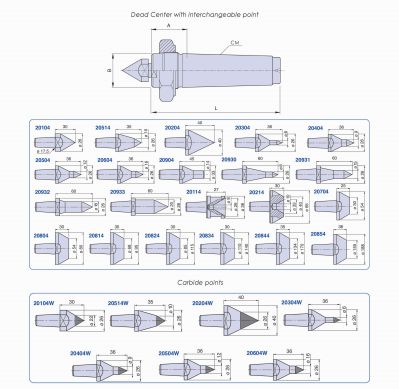 Each PTM Live Center and Dead Center is engineered for maximum tool clearance while providing the highest rigidity to the workpiece. And where required, permanent lubricating grease and specially designed seals are used, guaranteed to keep out machining fines and coolants, even high-pressure coolant. Through the use of quality materials, innovative design and efficient manufacturing processes, PTM is able to produce superior components at significant savings, which ITA then passes along to its customers.
ITA also offers custom centers to meet a customer's specific requirements, with quick turnaround at reasonable prices. "We pride ourselves on our customer service," the spokesperson adds. "Our knowledgeable experts are happy to answer any questions about the particular machining needs our customers may have. Very often, we're able to recommend products and accessories that perform a lot better and offer greater savings than the ones they had in mind."
Want more information? Click below.
Copyright © 2020 by Nelson Publishing, Inc. All rights reserved. Reproduction Prohibited.
View our terms of use and
privacy policy