First 3D Printer Named Historic Mechanical Engineering Landmark
The American Society of Mechanical Engineers (ASME) has designated SLA-1, the first commercial rapid prototyping system introduced by 3D Systems as a Historic Mechanical Engineering Landmark.
SLA-1 was developed in 1987 from the work of Charles (Chuck) Hull, the inventor of Stereolithography (SLA) and Co-Founder and Chief Technology Officer of 3D Systems. ASME hosted a landmark ceremony at 3D Systems' headquarters in Rock Hill, SC last month.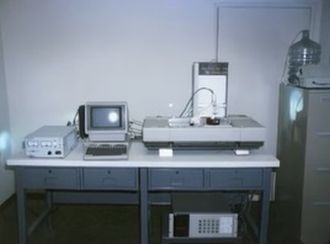 Hull invented SLA in 1983 as a rapid prototyping system that cures photopolymer resins layer-by-layer using UV lasers. Filed in 1984, the original SLA patent paved the way for new industries and new ways of thinking about design and manufacturing. Also known as "additive manufacturing," 3D printing has been deemed a disruptive technology for its capability to displace established practices and introduce new opportunities in engineering and production. The SLA-1 joins over 260 ASME landmarks around the world.
SLA-1 was invented as a means to shorten the manual prototyping and design verification processes that preceded it. By building parts one layer at a time, 3D printing has also become a way to produce complex geometries with improvements to functional efficiency and reduced material costs. Still the gold standard in accuracy, SLA capabilities have expanded to include more materials and configurations, including new technology showcased by 3D Systems that is ultra-fast, modular, additive manufacturing designed for the automated manufacturing environment.
"It's a great honor for 3D Systems, and for me personally, to receive recognition by ASME for our original technology," said Hull, Co-Founder and Chief Technology Officer, 3D Systems. "Although I expected 3D printing to be embraced by manufacturers, I never could have anticipated how widespread 3D printing is today, or the types of things that people are doing with it. For the past 30 years, we have had the distinct pleasure of watching our innovation spur more innovation, and we are excited to continue to shape the future."
Want more information? Click below.
Copyright © 2020 by Nelson Publishing, Inc. All rights reserved. Reproduction Prohibited.
View our terms of use and
privacy policy