Series of Steel Taps, Twist Drills, and End Mills Specially Designed for High-Alloy Materials
According to Wexo, the further development of its X-Top range of taps, spiral drills and milling cutters has produced numerous advantages. These include high process reliability and wear resistance as well as higher cutting speeds and economy.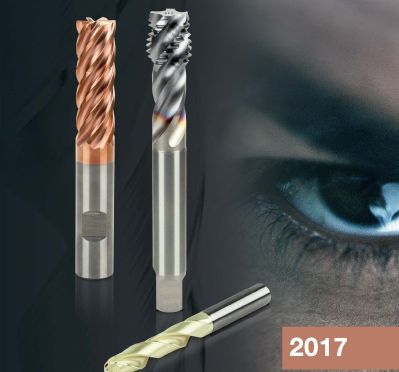 The XTOP portfolio includes HSSE and powder steel taps as well as twist drills and end mills made of solid carbide.
The tools are described as specially designed products for the machining of corrosion -- and acid-resistant steels, tool steels, Hastelloy, heat-treatable steels, titanium and Inconel. Tool geometries adapted to high-alloy materials and special coatings with appropriate surface treatment are claimed to contribute to the strengths of the series.
The advantages of the X-Top tap are seen in its universal application, the high process reliability up to a thread depth of 3xD, the high wear resistance, and the good sliding properties of the HL coating.
The merits of the twist drill with four coolant holes are listed as low wear, high cutting speeds, good chip control, and good economic efficiency.
Finally, the benefits of the X-Top end mill in the product portfolio are highlighted as smooth running, low wear, excellent surface qualities, high process reliability, and high cost-efficiency.
Want more information? Click below.
Copyright © 2021 by Nelson Publishing, Inc. All rights reserved. Reproduction Prohibited.
View our terms of use and
privacy policy