Clamping Device Includes New Stainless-Steel Air Gap for Maximum Protection Against Severe Workloads
The new innovative electro-permanent magnetic chuck from Braillon Magnetic is claimed to solve milling workholding needs on a lasting basis.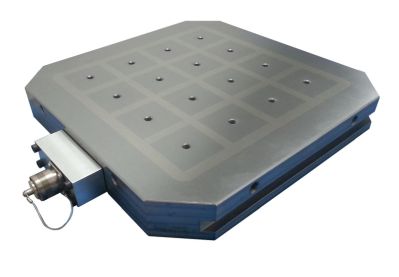 According to the company, the new systems are manufactured with stainless-steel air gaps that protect the magnet against the most severe workloads.
The high-quality manufacturing of the magnetic chuck ensures that the magnetic coils are protected and waterproof. Other magnets using resin have a limited lifetime because of the chipping and wear of the resin.
The magnetic chucks use the square pole system to generate maximum pull and are only 43 mm thick. However, the thin profile and low weight is not a limiting factor in the milling machine processes.
Want more information? Click below.
Copyright © 2020 by Nelson Publishing, Inc. All rights reserved. Reproduction Prohibited.
View our terms of use and
privacy policy