New Super-Finishing Machine Ideal for Small Crankshafts in Downsized Engines
With the concept of the new Cenpro S super-finishing machine, Supfina says it has closely followed the automotive industry trend of downsizing passenger car engines.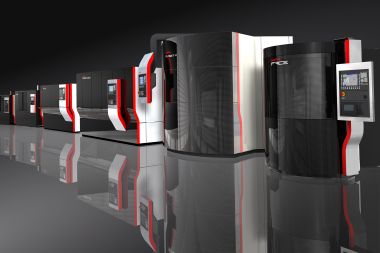 As the company explained, small displacement engines are lighter and have reduced friction loss, thus making them more fuel-efficient and able to meet more stringent emission limits. These smaller engines require crankshaft bearings with smaller diameters and lengths, which often need to be harder as well.
The higher stresses and strains that result due to increased pressures require a more precise micro-geometry for the surfaces of the main and connecting rod bearings. Rising to this challenge, the German company has created a machine that reportedly combines high workpiece quality with short cycle times and also boasts a smaller footprint and lower operating costs.
The unit is ideally suitable for the mass production of small- and medium-sized crankshafts, in particular for three- and four-cylinder engines.
Want more information? Click below.
Copyright © 2020 by Nelson Publishing, Inc. All rights reserved. Reproduction Prohibited.
View our terms of use and
privacy policy