Cobots Now Fastest Growing Automation Segment -- Amazing 72% Revenue Increase for UR
Universal Robots'(UR) annual result, was due in no small measure to the company's impressive fourth quarter returns of 54 million dollars which is a 61 percent improvement from the same period a year ago and the best quarter ever at UR. The operating profit more than doubled from 9 percent in 2016 to 19 percent in 2017.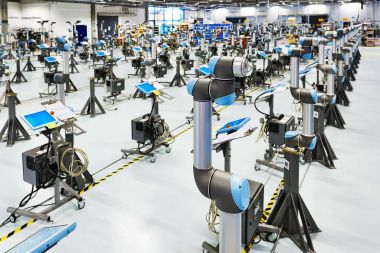 "We credit our 72 percent year-over-year revenue gain to a continuing awareness of the economic advantages of our market leading collaborative robots for a larger range of applications along with the continued commitment of our Universal Robots employees and partners to be the cobot technology of choice," said Jürgen von Hollen, President of Universal Robots.
"Looking ahead at 2018, we expect further revenue growth of at least 50 percent," von Hollen continued. "The cobot market is expected to continue to be one of the key growth drivers in the automation market the coming years."
Global Expansion
A testament to the increased investment around the world, Universal Robots recently opened not only one but two repair centers -- the first of their kind outside Denmark -- in the United States and China to be closer to its users. "Our customers cannot afford any loss in productivity, so we want to avoid downtime at all costs. Our aim is that a cobot from Universal Robots should never be sitting idle, waiting for repair or spare parts," said von Hollen.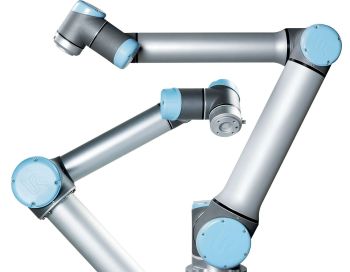 Universal Robots also recently opened a new facility in Boston, USA, which is the first step of expanding global functions departments outside Denmark. "The new setup in Boston will help us get access to more resources and highly skilled employees. Scaling the organization, especially within Research & Development and the commercial sales and service organization, will be key for Universal Robots in 2018," added von Hollen.
Universal Robots will also continue its strong focus on expanding the Universal Robots+ ecosystem as well as the online Universal Robots Academy, which recently hit 20,000 users worldwide.
Want more information? Click below.
Copyright © 2020 by Nelson Publishing, Inc. All rights reserved. Reproduction Prohibited.
View our terms of use and
privacy policy