Secrets to a Happy (and Profitable) Shop
Keeping workers happy can be a full-time job. But the husband and wife owners of a machine shop in Wisconsin have learned some secrets to keeping their workers happy and motivated. And those secretes include a trip to Chicago to "see a show."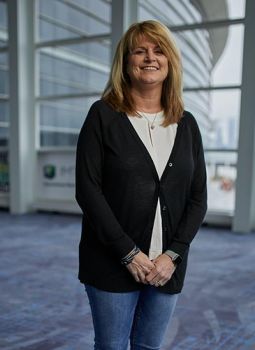 Julie Hoban, CEO, JTD Enterprises
As skilled workers become more scarce, it's increasingly important to keep and grow good employees. That's the philosophy of Julie Hoban, CEO of JTD Enterprises in Chilton, Wis. Julie and her husband, Tom, started JTD Enterprises in 2001, and today this machine shop manufactures parts for a variety of industries. Although newer technologies are making it easier to operate with fewer employees, skilled workers are always in demand and challenging to find.
"I'm always trying to keep employees happy, because when we take care of them, they take good care of our customers," Hoban said. "Happy workers are more stable and productive so we are more profitable, which benefits everyone."
To retain good employees, Hoban uses a variety of fun and morale-boosting tactics, including social events, customer visits, surprise treats, parties and rewards, which create a closer, friendlier atmosphere.
"Being a smaller company with 20 employees, I can realistically create a more personalized environment versus if we were a huge operation," Hoban said. "We're small enough that I can spoil them a little bit so they want to stick around for a while."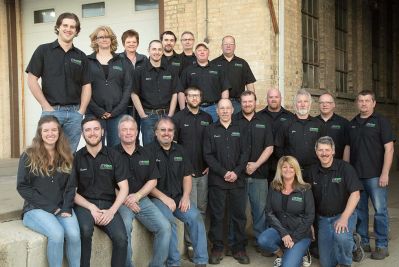 JTD Enterprises has a wealth of knowledge and experience in manufacturing which helps them provide quality products and innovative solutions.
Hoban's three adult children have some roles within the business and may one day inherit the operation. Family is an important value for the company.
"We have an open-door policy so if employees have a problem, we try to help them get through it," Hoban said. "If someone has a sick child at home, we're flexible with their hours. Family comes first, and our employees become family to us."
IMTS Generates Excitement
Attending IMTS has become an important way to get employees more invested in their work and inspired by new technology. JTD sends a couple of employees to every IMTS to bring back information that may improve operations.
"There's so much excitement when they return from IMTS, and their energy motivates everyone," Hoban said. "There's nothing more exciting than getting something new at the shop, so when we see a potential new addition at the show, everyone dreams about the possibilities. Often, we end up purchasing that new technology, and it makes jobs better."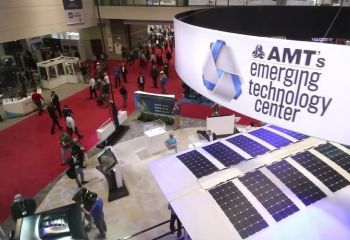 JTD Enterprises sends employees to IMTS to investigate the latest emerging technologies.
Fostering Employee Dreams
Empowering employees to find ways to improve their own jobs is a way to get people invested in their work for the long term.
"We want to support our employees' dreams and inspirations," Hoban said. "If they come back from IMTS with great ideas, they present it to other employees or share it at our team meetings. We want them to own those ideas and take them to the team."
One particularly impactful event for employees was a recent visit to a heavy equipment customer's business to see their parts being used in final assembly.
"We do a lot of parts and pieces, but we seldom see the final product being made," Hoban said. "As soon as our employees walked in, they crawled underneath the massive equipment, pointing out all the parts they made. It gave them extra pride in their work to see the finished product and what it means in the bigger picture."
Growing Your Own Workers
Educating young people about careers in the machining industry has been an emphasis for JTD Enterprises. The company supports the machine tool program in the local trade schools -- Lakeshore Technical College in Cleveland, Wis., and Fox Valley Technical College in Fond du Lac, Wis. -- and is trying to encourage young people to join their team. JTD can offer an apprenticeship with the technical colleges as a way to grow their own skilled workers. They strongly support the state indentured apprenticeship program run by the state of Wisconsin.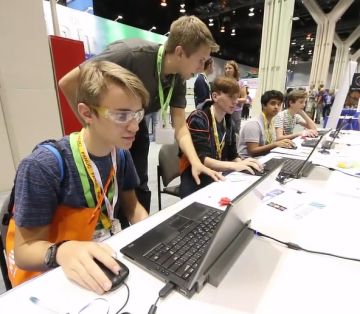 Julie Hoban believes additive manufacturing will capture the interest of the video-gamer generation.
"Some kids have the wrong idea that this kind of work is dirty and brainless," Hoban said. "In fact, a machinist needs to be intelligent to keep up with technology changes. Our customers send us their most difficult parts, so we need skilled workers. For the video gamer generation, this would appeal to them if they knew more about it. I see additive manufacturing as becoming an area of interest where younger people will want to have a role in the near future."
Want more information? Click below.