Unique Single Source Drill-to-Finish Bore Solution
Sunnen Products Company's acquisition of BTA Heller Inc. has created a unique solution for shops looking for complete bore drilling-to-finishing capabilities.
Sunnen, the world's largest vertically integrated manufacturer of honing systems for precision bore sizing and finishing, adds BTA's deep hole tooling and systems for primary hole generation as the companies build on natural synergies to offer single-source bore creation and finishing solutions. These new solutions will be on display at IMTS 2018.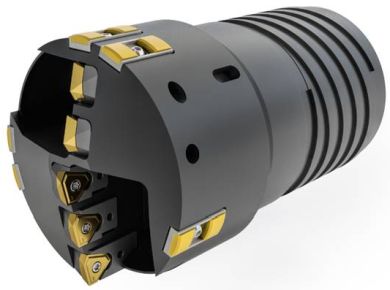 "Our companies complement each other very well," said Chris Miltenberger, President and COO of Sunnen Products Company. "No other deep hole/BTA company has Sunnen's global presence for customer, technical and post-sale support. The transfer of knowledge between the two companies will create a unique value proposition, and Sunnen's financial stability and strong sales and service network will deliver this expertise to our customers."
Sunnen's core technical competencies include automated and manual honing systems, custom system development and integration, abrasives, tooling, cutting fluids and gaging. The acquisition expands Sunnen's industry leading honing expertise to include tooling for initial hole creation and other complementary bore sizing and finishing processes such as trepanning, counterboring and form boring.
The BTA Heller product mix includes accessories for those processes including pressure heads, vibration dampeners and boring bars. Sunnen recently introduced the new SHD series skiving and roller burnishing system with tooling engineered and supplied by BTA Heller. Sunnen will also be entering the market with a deep hole drilling and boring machine with tooling engineered and supplied by BTA Heller.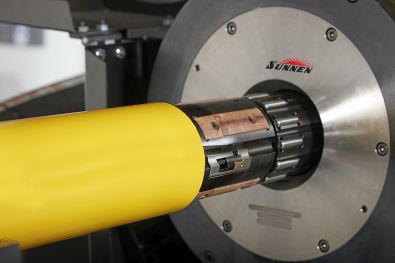 "We have developed various tools and systems for creating intricate internal profiled deep hole drilling from 0.5 in. to 36 in. diameter," said Mark Sollich, Director of Sunnen's BTA Heller division. "To combine forces with Sunnen and its bore geometry expertise creates a company not found anywhere else in our industry. No one company can provide a total bore solution from the creation of the primary hole to the final bore finish specifications like we can."
As Sunnen enters the skiving/roller burnishing sector, it brings its unique approach of providing support to customers also using non-Sunnen equipment, a key advantage to shops using a variety of machine types and/or manufacturers for bore creation and finishing.
"We are able to take an unbiased approach to achieving high-quality bores," said Miltenberger. "We offer solutions based on drilling, honing, skiving, roller burnishing, trepanning, or any combination of those. With our increased product lines and capabilities, however holes need to be made, we can make them."
Want more information? Click below.