How Job Shops Can Achieve Greater Returns on Their CNC Investments and Establish a Game-Changing Competitive Advantage
The rules of the game are well established in the machine tool industry: Survival and growth require continuous planned investments in machines, people and operations. The highest performing shops have stayed on top by investing in highly skilled people, empowered by advanced CNC technology. These shops have seen beyond their immediate moves, planning which investments to make and when to make them, always staying ahead of their competitors. However, the experts at Siemens say the marketplace is different today. The rules of the game are still the same, but the game board itself is in danger of being overturned.
Over 400,000 manufacturing jobs have been created in the U.S. since 2010, with an estimated 229,000 job openings left unfilled. Over the next decade, 3.4 million manufacturing jobs are projected to open up as baby boomers exit the workforce, with an estimated 2 million of those jobs going unfilled, especially the more skilled jobs that are required by machine tool manufacturing.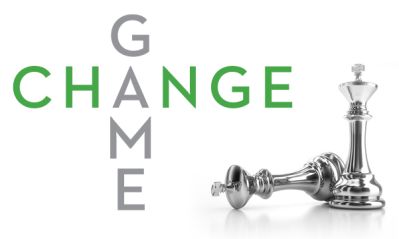 Machine shops and their key customers must move together into Industry 4.0, guided by the need for a higher Return on CNC.
The "G-code generation," the skilled machine tool workforce of yesterday, is retiring. And the replacement workforce is neither attuned to, nor motivated by, CNC platforms that do not speak today's digital language.
STEM the Tide
For winning job shop owners, the answer is to invest in CNC that is both career building and business building. Shops that are investing in game-changing CNC are supporting America's movement in science, technology, engineering and math (STEM) education. Beyond jobs, they are offering career paths to their new employees.
For these shops, the challenge is to tap into a new generation of career-minded workers, with the offer of a truly advanced CNC platform that will empower them to become the most productive employees in the world.
STEM jobs are growing at 1.7 times the rate of non-STEM jobs.
Employers need career-ready graduates, not just applicants for basic parts cutting.
America's machine shops need advanced CNC technology.
Modern CNC technology that inspires and empowers today's digitally-attuned employees.
Based on the pressing reality of workforce regeneration, machine shop owners are compelled to rethink their CNC investment strategies. The right CNC investment can no longer be measured solely in terms of price and availability -- product features, functions, technology and the user experience must be considered. A greater Return on CNC must be established across the entire business by way of higher returns on machine performance, improved operations, and especially a greater return on people.
Close the Opportunity Gap
An enormous divide impedes winning job shops from reaching their greater potential. On this side of the divide stand a workforce and machines constrained by CNC platforms of the past; and in the distance stands a new kind of machine shop characterized by synergy and efficiency, powered by digitalized human-machine communication.

According to the National Association of Manufacturers and the U.S. Bureau of Labor Statistics, every dollar spent on improved manufacturing adds $1.37 to the U.S. economy, and every 100 jobs in a manufacturing facility creates an additional 250 jobs in other sectors.
The leaders of America's top machine shops know the time has come for digital advancements in machining that will attract and empower today's digital workforce.
The time has come for machine tool business owners to insist on getting a greater Return on CNC -- a return that will prepare their businesses for Industry 4.0 and America's machine tool renaissance.
To stay in the game, most machine shops have made the seemingly safe move of investing in incremental CNC technology improvements. But research shows that America's top shops have been following a very different strategy.
Make the Next Move Wisely
Recent surveys have documented a clear correlation between technology investment and high performance -- performance measured not just in the area of machine ROI, but holistically by way of higher returns on machines, shopfloor operations, human resources and overall business strategies.
When it comes to making the best shop-wide investment, the smart move is to look for a greater Return on CNC. Industry-leading shops continue to invest more in new capital equipment, with a 2016 median investment of $388,500 versus $150,000 for other shops. This investment in new technology is one reason why they reached a higher growth rate of 9 percent, compared to other shops at 1.5 percent. A high percentage of these shops are investing in what is for them more game-changing four- and five-axis machining, multi-tasking machines, and hard turning, which can eliminate secondary grinding operations.
Think Synergistically
Leading shops focus on spindle utilization and lean manufacturing with cultures of continuous improvement. "Our feed rates have already approached two hundred inches per minute and what comes out of the machine is a part cut in much less time, and that offers repeated high quality to the customer. This is directly related to the power and performance of the CNC investment choice," says Tim Rietsma, True Die, Inc.
"Our CNC technology purchases are based on where we want to be in ten years. It's about an operational platform that won't deteriorate. It's people and technology paired together that become the backbone of the organization," added Tim Smith, Smiths Machine.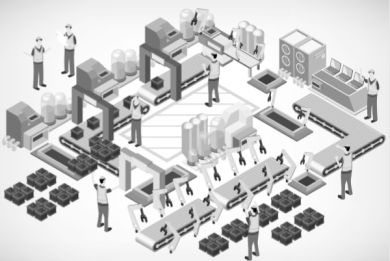 Holistic investments in CNC technology will hereafter be measured based on returns in three areas: increased machine capabilities, improved shop-wide operational efficiencies, and a greater return on people.
For many machine tool professionals, "the control makes the machine." Yet the choice of CNC control often comes down to a machine builder's availability, a dealer's inventory, or purchase decisions of the past.
Exercise Freedom of Choice
Many of the machines distributed into the US are not marketed to provide a choice of CNC control brand. Several machine builders offer only proprietary (in-house) brands of CNC. Other machine builders market only one brand of control. Still others carry two or more control brands, but in practice tend to market only one brand through importer and dealer channels in the US.
Over the years, machine shop owners have grown accustomed to buying "what comes with the machine." Even when given a choice of control brand, many shop owners have tended to go with the flow of past purchase decisions.
In a recent survey of shops conducted by Harbour Results, Inc., 78 percent of the shops surveyed said the choice of CNC control was important when buying a machine. However, the top two reasons for selecting a particular control brand were said to be: 1) the capability of the CNC, and 2) the shop's familiarity with the control.
This underscores the Catch-22 many American machine shop owners have faced over the years: To bring on board a more capable control brand, they may need to go against the flow of their current supply channel; and they may also need to go against the flow of an internal shop culture that is anchored to a legacy brand of CNC.
Rather than go against the flow, many shops have accepted whatever control is offered to them, so long as that control brand "matches what was in there before," and is deemed not to cause operational disruptions, employee resistance, or change a shop's way of life.
Alternatively, higher performing machine shops have learned that inertia becomes the enemy of success.
Break the Inertia
In today's profoundly technology-driven machine tool industry, high-performance shops expect more from their CNC investments. To achieve a higher Return on CNC, they are asking more from dealers and machine builders. They are evaluating the major CNC technology trends that are shaping the future of the machine tool industry to make the wisest of CNC investments -- knowing that to manage growth requires managing change.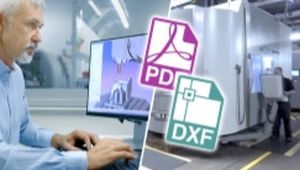 To switch to a more capable control brand, shops may need to go against the flow of their current supply channel.
To prepare their organizations for CNC-driven changes, machine tool leaders are bringing forward the business case for why a company's people should welcome a new CNC platform. The rationale cannot just be the allure of easier-to-use CNC, when from the organization's perspective, the easiest way forward is to continue to use the CNC systems and procedures that are already in place. To lead change, management must instill a sense of urgency, challenging the disruption of status quo performance to reach a far greater potential.
The most motivating rationale for change is empowerment -- for both the individual and the company. The most significant CNC trends in recent years can all be traced to the convergence of people and machines, whereby the organization's productivity, capabilities and capacities are expanded and whereby all stakeholders can benefit from a CNC-driven American machine tool renaissance.
Four Industry Trends
1) Intuitive HMI: Speaking the Language of Today's Digital Workforce
Beyond being easier to use, today's evolved CNC platform is intuitive. Engineers, operators and maintenance professionals are empowered by a human-machine interface that accelerates operations and amplifies performance. Intuitive HMI goes beyond the basic visualization of a part, it enables a machinist to use 3D visualization -- at the control -- to optimize a complete range of operations surrounding the production of that part. With the advent of the universal HMI, emerging career-minded machinists can move from basic to advanced machining, using the same CNC interface.
2) Optimization: Maximizing your Resources: Machines and People
Powered by a dynamic CNC platform, a new generation of hybrid machines can now not only perform 3+2 axis and 5-axis machining, but a 5-axis machine can also simultaneously perform turning and grinding tasks in a single setup using interchangeable head systems. Operations can be integrated and accelerated using singular clamping schemes. Mill-turn/turn-mill, additive-subtractive, material handling, part inspection, and other emerging motion solutions are logical extensions, putting increasingly greater productivity at the fingertips of the machine tool operator.
3) Automation: Streamlining your Production Processes and Reducing Costs
The forces driving machine tool automation are well understood among leading machine shops. The skills gap is perhaps the most obvious, compelling business owners and managers to explore automated ways to produce.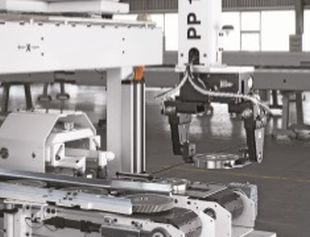 The earliest examples of synchronous CNC have been the integration of robotics for material handling that are controlled by the machine operator at the control.
A second strategy is to integrate and simplify operations using mixed technologies, 5-axis machining, and robotics, whereby a machine can do much more in much less time, and rapidly shift from one part number to the next. In addition, job shops and smaller manufacturers are learning how to adapt the automation practices of larger manufacturers. Here the objective is to eliminate costs by eliminating variations in production processes, including variations in setup time and machine utilization.
4) Digitalization: Shaping the Future of Manufacturing Today
The digitalization of precision machining and manufacturing has been spurred globally by the development of digital technologies that not only improve a machine's performance but accelerate the use of information and the Industrial Internet of Things to improve the performance of machines, people and processes in ways never before possible. Today, the most empowering CNC platform is one that can immediately and easily leverage these ever-emerging, digitally-driven, machine tool systems and products.
Prepare Now for Industry 4.0
In 2015, PwC conducted a global Industry 4.0 survey of more than 2,000 companies from 26 countries encompassing the CNC-driven manufacturing sectors. One-third of the participants said their company had already adopted a high level of digitalization and integration, and 72 percent expected to reach this level by 2020.
Machine shops that want to remain relevant to their core customers must also move into the Industry 4.0 marketplace and they will do so guided by the need for a higher Return on CNC.
Plan for Meaningful Change
Industry 4.0 is happening now for two reasons: 1) A range of transformational digital technologies has finally come to maturity, and 2) manufacturing leaders know that the integration of these technologies will bring significant competitive advantages.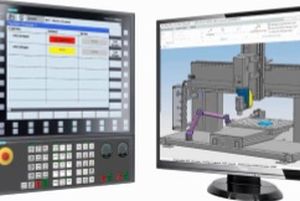 Machine tool builders are now using the virtual, "digital twin" concept to more quickly, reliably and cost-effectively respond to market requests for more productive machine designs.
These advantages include unprecedented efficiencies, major cost reductions, and uplifts in revenue that will not otherwise be achievable. Digital technologies being integrated include robotics and artificial intelligence, advanced sensors, the Internet of Things, cloud computing, data analytics, and digital fabrication -- including 3D printing. The integration of these and other maturing digital technologies will address the following core areas of need among industrial manufacturers.
Invest in the Future
Return on CNC is integral to a successful Industry 4.0 strategy. Hereafter, the CNC investment decision will no longer be confined to a discrete, stand-alone machine choice. Shop-wide digitalization and integration will be supported by a CNC platform for growth in every area of the business -- machines, operations and people.
The Gap is Already Closing
The CNC technology platform of the future is here and now.
The game changing trends in human-machine communication are well underway. Intuitive HMI, resource optimization, automation and digitalization are the driving forces of today's truly advanced CNC technology platform.
The decision to pursue a greater Return on CNC is a decision to change. To close the opportunity gap before them, shop owners are challenged to rethink their traditions around control acceptance. Rather than accept the control that comes with the machine, shop owners are challenged to take ownership of a business decision that is now of paramount importance.
The decision for many is whether to invest in a control platform that is incrementally adequate and familiar, or to invest in a control platform that is game changing for the business, because it optimizes the potential for human-machine communication.
Want more information? Click below.