New Three Head Laser Enables Cutting and Welding on Same Machine
Weil Technology's new CutFusion sequential laser processing cell produces complex assemblies without the need to move the workpiece from one machine to the next. After the components have been clamped in the fixture, their position is known at all times during the manufacturing process allowing laser cutting, part manipulation and laser welding operations to be performed sequentially with no operator intervention.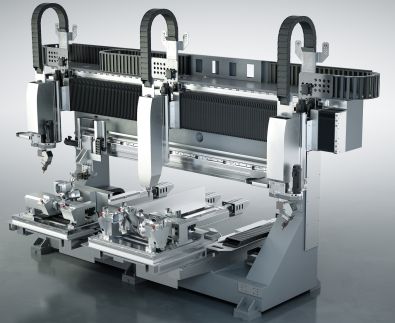 First the laser can cut holes, features and contours changing sheet metal, stampings or tubes into precise components. Next, individual components to be joined are positioned automatically with built in manipulators. Finally, multiple components are tack welded, then hermetically welded, to produce the assembly. Because all of this takes place with the workpiece clamped in the same fixture, precision is guaranteed and the need to "teach" the machine is eliminated.
The machine can be configured with up to three laser process heads in any combination (i.e. 1 cutting head & 2 welding heads). CutFusion includes pick & place devices and can include robots as well.
Quick change tooling pallets with standardized power, pneumatics and cooling line connections allow you to change jobs easily and maximize machine utilization. The standard volumetric working range of each tooling pallet is 1000mm x 500mm x 300mm (X, Y, Z) allowing enough room for multiple operations on each workpiece.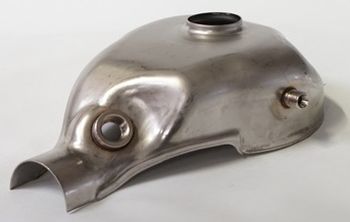 Automatic Fitting Insertion: The workpiece is clamped in the fixture, the hole cut, the fitting added and welded. Since the part is firmly clamped throughout the process, the welding position is identical to the cutting position and a robust, hands off operation is ensured.
Stamped Half Shells: Two half shells are clamped in the machine, laser trimmed, repositioned and laser welded. Stamped components are not typically high precision parts. By laser trimming the stampings, then repositioning them without removing them from the fixture, you can present a highly precise part to the laser welding head.
Want more information? Click below.