Free Help for Shops Forced to Change the Way They Do Business Because of COVID-19
Many communication specialists are stepping up to offer free help to companies from all industries, including manufacturing, who have been forced to change the way they do business during the Coronavirus Pandemic. Free virtual meeting spaces, cybersecurity for remote workplaces, and a "How to Guide" for changing a physical event to a virtual conference are some of the offers that may be helpful to your shop.
Free Zoom and GoToMeeting Integrations to Help Remote Workers
Calendly is offering free integrations with Zoom and GoToMeeting through June 30th to help remote workers endure the public health crisis.
As many meetings are being moved, scheduled, and rescheduled, Calendly has seen a spike in both new sign ups and those seeking to use virtual meeting spaces.
"This is the best way we know to help remote workers and do our part as a company," said Tope Awotona, CEO of Calendly.
These previously premium-tier features will help many remote workers schedule and reschedule meetings on Zoom and GoToMeeting without the back-and-forth emails.
As Coronavirus, continues to sweep across the planet, more and more business professionals will shift to working from home.
"We hope this gesture will make your life just a little easier as we each do our part in these coming weeks," said Awotona.
Want more information? Click below.
Free CyberSecurity Relief Initiative for Companies Rapidly Transitioning to Remote Work
Security and collaboration leader HighSide is committed to helping organizations make a secure transition to remote work as a result of the COVID-19 global pandemic. HighSide will be providing its flagship HighSide Ultra Secure Collaboration solution free to any organization until at least September 1, 2020.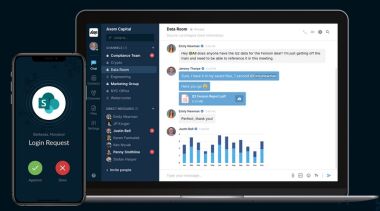 HighSide's unified communication platform looks and functions like tools employees want to use, but with the security and compliance functionality required by the C-suite and regulators.
The HighSide Cybersecurity Relief Initiative has been launched because enterprise and business cybersecurity is at one of its most vulnerable points in history. Not only have organizations transitioned millions of employees and partners to remote work with little or no security protection, there has been an explosion of fraudulent coronavirus-related attacks by cyber-criminals and nation-state attackers.
"For many years, we have been working with top government, military and private-sector organizations around the world to provide the platform of choice for secure, private communication. Now we're offering the same technology, no strings attached, to all organizations suddenly facing the need to transition to remote work securely," said Brendan Diaz, CEO of HighSide.
Want more information? Click below.
How to Guide for Changing a Physical Event to a Virtual Conference
Communique Conferencing, Inc. recently published a How to Guide for changing a physical Event to a virtual conference.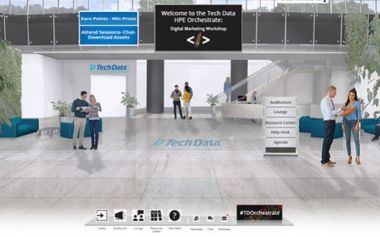 Highlights from the Virtual Conference guide include:
How long does it take to set up a virtual conference?
What are the benefits of changing to a virtual conference that event hosts can communicate to attendees and sponsors?
What is the process to switch a physical event to a virtual conference?
How to choose a virtual conference provider
Most of the work that goes into planning and executing a bricks-and-mortar conference is the same with hosting a virtual conference. The goals, speakers/topics, sponsors, registration, and attendee promoting activities are essentially the same. The difference is the venue to deliver the event (online vs. a hotel or other physical space).
"We continue to find ways to collect insights and drive deeper connections that our customers can immediately act upon," said Deirdre Begley, VP of Communique Conferencing. "For example, creating audience engagement and sense of community is invaluable in securing sponsors and attendees' commitment and active engagement."
Want more information? Click below.
Free "Nlyte Remote Support Kit" to Assist Existing Customers with Remote Work
Nlyte Software has announced the availability of its Nlyte Command Center to any existing customer. The module, free of charge and with free installation services, will enable customers to remotely take actions in the data center to ensure system and workload continuity while managing it data center sites.
The Coronavirus has necessitated that many companies request employees to work from home. As a result, many infrastructure personnel are now being asked to manage their IT assets and critical infrastructure remotely, whether those resources are in colocation facilities or their own data centers. This poses the challenge of dealing with physical hardware, including assets that need to be hard-booted.
Nlyte Command Center will enable credentialed personnel to log in and perform specific tasks on individual hardware from a remote location.
"We asked ourselves at Nlyte how can we help our customers during this challenging time. Many of the personnel who use our solutions day-to-day are now working remotely so we realized Nlyte Command Center would help them do their jobs more effectively," said Niraj Desai, Chief Operation Officer for Nlyte. "Our goal was to just help our customers without any hidden costs -- so we are offering both the software and the installation services for free."
Want more information? Click below.