GM Delivers First Shipment of 20,000 Face Masks; Will Ramp Up to 1.5 Million/Month
General Motors is delivering its first 20,000 face masks this week to health care workers combating the coronavirus pandemic.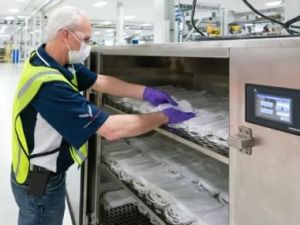 "Our ultimate goal is to get more masks to the people who desperately need them," said Shilpan Amin, GM's vice president for Global Purchasing and Supply Chain. "We also recognized it would be counterproductive if GM -- or any other manufacturer -- competed for supplies with existing medical-mask companies. By making available GM's production processes to our global supply base, we hope to facilitate other companies' efforts to bring more materials, more equipment and ultimately more facemasks to the community."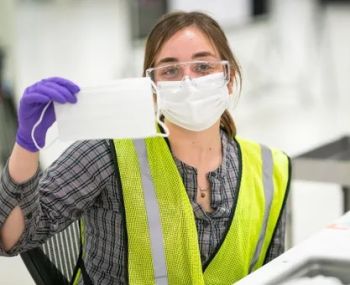 GM estimates it will scale up to producing 50,000 masks a day by next week. Once at full capacity, the Detroit automaker says it will have the capability to produce about 1.5 million masks per month at the Warren Transmission plant it closed last year.
GM's progress on face masks comes after President Trump slammed the company in March, saying their ventilator production was too slow. GM is the first company he applied the Defense Production Act to during the pandemic.
Want more information? Click below.
Copyright © 2023 by Nelson Publishing, Inc. All rights reserved. Reproduction Prohibited.
View our terms of use and
privacy policy